2023 Election Nominees
Candidate Profiles for CCCJ Board of Governors 2023-2025 Term
The following 15 candidates have been nominated for election as Chair, Vice Chair, and Governor.
The online voting platform will be sent to members in good standing at 9AM on Wednesday, June 7th and will open for 1 week, until 5PM on Wednesday, June 14th.
The results will be announced at the Annual General Meeting which will take place on Friday, June 16th at Hylife Pork Table. To register the AGM, please visit: https://www.cccj.or.jp/events/annual-general-meeting-2023
Marc Bolduc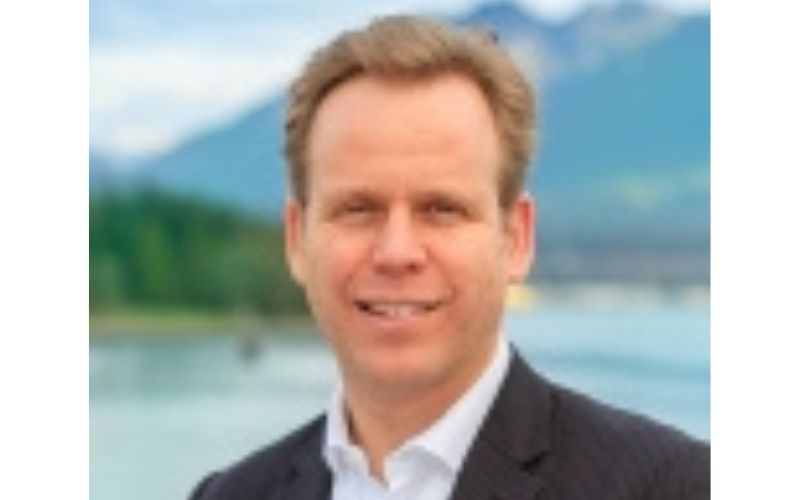 It is with great honour that I am looking to serve as the Chair of the this fine organization after being elected twice to the Board of the CCCJ since July 1st, 2020. I would firstly like to thank our outgoing Chair, David Anderson, for having steered the CCCJ in some of the most challenging times of our recent history. With the support of our Executive Director, Noriko Ishida, the have left our organization stronger than ever. Finally, coming out of the pandemic, I am very excited to see the full movement of people between our two great countries, which is vital in growing new business and sustaining personal connections.  I look forward to working with the new board of governors in delivering more value for our members and to encourage more diversity in our organization. As some will remember, I was previously on the CCCJ board of Governors from 2011-2015 (Vice-Chair from 2012-2014). So, it is with great pride that I have seen the CCCJ grow over the years. 
As per my corporate experience, I am proud to say that I have had an extensive career between Canada and Japan that dates back to over 20 years. I have worked for large multinational companies such as Nestlé Canada, Sumitomo Coporation, Hitachi High-Technologies, Fleury Michon America and more recently for Intralox Japan as their Country director and Industry Team Leader for their food business in Japan. Over the years, I have also done market entry consulting work for Quebec based companies, such as Les 7 Doigts de la Main (The 7 Fingers), looking to build their business in the Japanese market. I look forward to furthering business relations between Canada and Japan in the years to come.
David MacDonald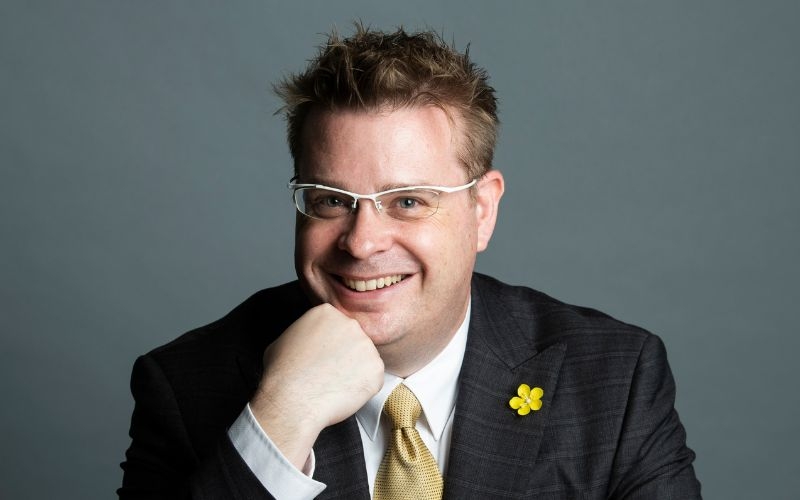 Born in Quebec, I lived in Ottawa and Germany before settling in Kingston, Ontario, for high school and university. I arrived in Japan in 1995 to teach English in the JET Program.
Since 1999 I have spent my career in subsequent roles at Japanese and American companies - NTT DoCoMo, Disney, Google/YouTube, and then the Japan head of Discovery. I left Warner Bros Discovery as the Head of Networks Japan after the 2022 merger. Now I work as an executive advisor and consultant to media companies. Kadokawa, one of Japan's leading publishers, nominated me as an outside director, subject to approval by shareholders at their June AGM. I am a director of the NPO Design Association, supporting creators' work.
For several years, I have spent time focused on professional self-development. This includes courses in Diversity, Equity and Inclusion from Cornell, corporate governance in Japan and the Wharton School, and a course on leading across borders and cultures from INSEAD. I recently completed the first level of a solution-focused coaching course to complete the next level, including executive leadership and team coaching within the year.
I only recently rediscovered my Canadian roots. I joined the Chamber a year and a half ago. With university friends heavily involved in politics and policy in Canada, I've become more aware of and focused on Canada's role in Japan and Asia. Finally, listening to Ambassador MacKay's presentation to the Chamber in January on the importance of Japan-Canada relations and the Indo-Pacific strategy excited me to engage more.
At this stage in my career, I want to blend my previous hard and soft skills and experiences in leadership to help steer us forward overall for the Canada-Japan relationship.
Annamarie Sasagawa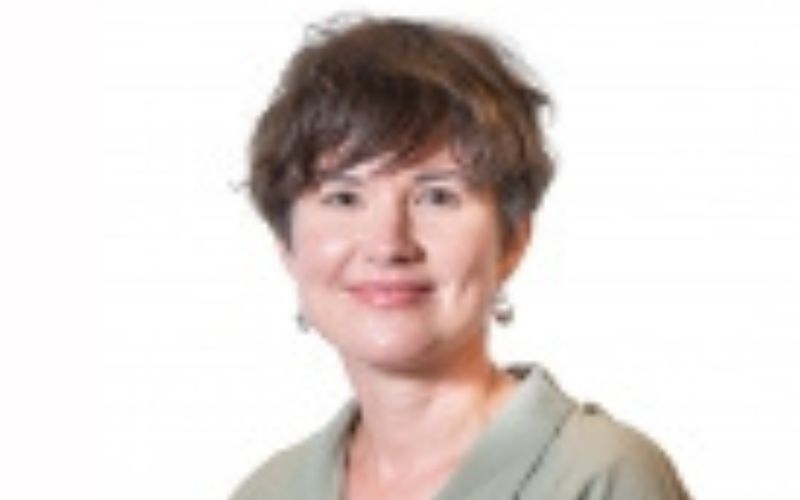 I'm the current Vice Chair of the CCCJ. I'd be honoured to have the chance to continue in this role. It has been an absolute pleasure supporting our Executive Director Noriko Ishida and outgoing Chair David Anderson over the last two years. Membership is up, members are engaged, and the CCCJ is thriving.
I'm originally from northern British Columbia. I'm a cultural anthropologist by training and I've spent my career in global communications, helping accelerate the global expansion of Japanese companies. I'm also an MBA instructor at the University of Tsukuba. I am quite possibly the CCCJ's worst golfer, but what I lack in skill I make up for in enthusiasm.
I'm running again for Vice Chair to achieve two things: first, to support Noriko and the new Chair to continue building a growing, active Chamber; and second, to raise the profile of the Chamber, Canada, and Canadian business opportunities among Japanese corporate and media audiences. I'd be honoured to have your support.
Akira Yamaguchi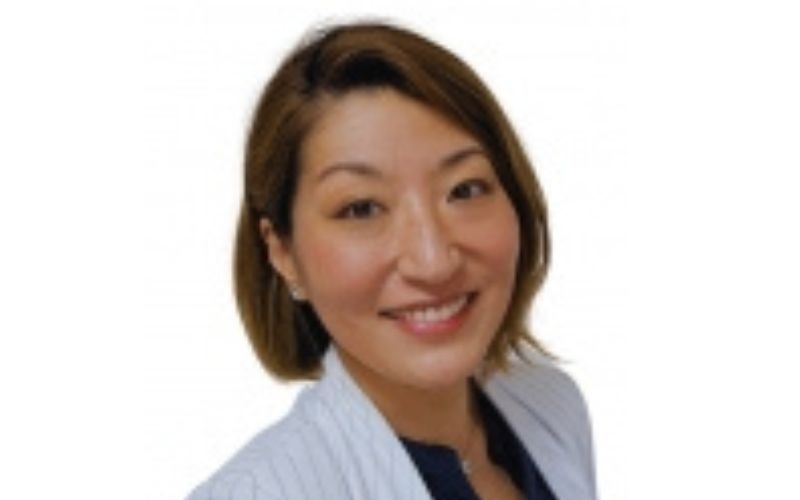 Akira Yamaguchi  has been appointed as Investissement Québec International's next representative in Japan dedicated to attracting Japanese investment to the province of Québec. She is based at the Québec Government Office in Tokyo led by Chénier LaSalle. Fluently trilingual in English, French and Japanese, Akira brings over 15 years of experience in international business development in France, Québec and Japan. Her in-depth knowledge of the Japanese market and the Québec-Japan business cultures, combined with her vast network in high-growth sectors such as animation and video games, make Akira well positioned to help Investissement Québec International achieve greater success in the Japanese market. Akira joined Investissement Québec International in April to ensure a transition with Mohan Patel, who plans to take gradual retirement later this year.
Prior to her position at Investissement Quebec International, she has close to a decade of experience as an independent consultant. She coordinated the opening of two branch offices for Japanese video game companies in Montreal, she participated in several official trade missions including the Asia Pacific Foundation First Canada's first women-only business mission to Japan in 2019. 
She has assisted many companies in their efforts to develop business opportunities in Japan and the Western countries. Akira was a board member and secretary of the Quebec Japan Business Forum (QJBF) for 2 years and was then elected as President for 3 years. Akira was also the moderator and MC of "L'Effet Québec "in Shibuya, a B2B event from the Quebec Government initiative, showcasing the Quebec creator's know-how in digital creativity.
Akira was born and raised in France from Japanese parents. She has lived in Montreal for 11 years and has become a Canadian citizen in 2014.
Peter Armstrong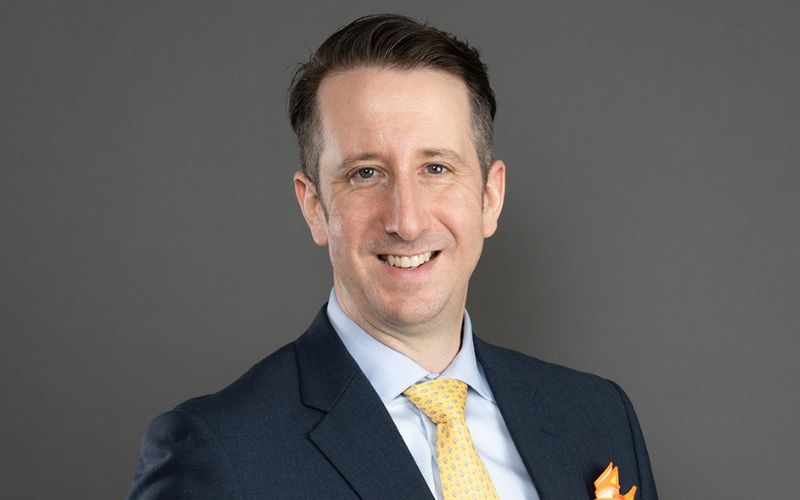 Japan has been a consistent focus throughout my academic and professional career.  
Originally from Toronto, Ontario, I attended Columbia University where I majored in East Asian Language and Cultures, with a concentration in Japanese literature.  In my third year I spent a semester
abroad studying at Kyoto University.
My first professional experience in Japan was, like many, via the JET Program.  I spent two years based in Gifu Prefecture where I had the pleasure of negotiating and supporting the establishment of a sister-city arrangement between Motosu City and Devon, Alberta.  This experience cemented my desire to develop a career dedicated to supporting the Canada-Japan relationship.
Since graduating from Osgoode Hall Law School, my legal career has been split between Toronto and Tokyo.  I am currently a partner at DLA Piper.  DLA Piper is an international law firm with offices in over
40 countries, including (in no particular order) offices in Vancouver, Calgary, Edmonton, Toronto and Montreal.   My practice has a particular focus on Japan-Canada matters.  I regularly advise Canadian entities on investments into Japan and support Japanese entities on their business opportunities in Canada.  As a proud Canadian in Tokyo I was honored to provide pro bono legal support to the Canadian Olympic Committee during the recent Tokyo Olympic Games.
I have been an active member of the CCCJ since 2010 and am eager to contribute to its continued growth and success.  As a Governor, I will be committed to fostering a supportive, welcoming environment that encourages participation and collaboration.  I will work hard to support our membership and develop opportunities to promote our collective knowledge and expertise.
Sujit Bedi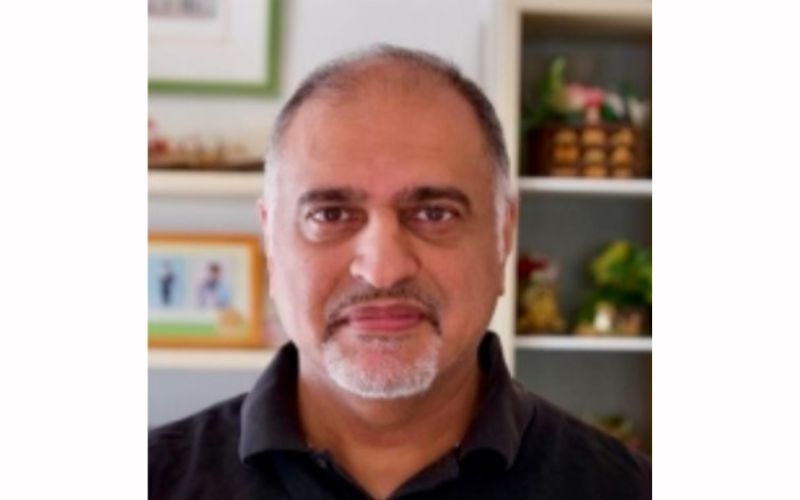 I am honoured to be running for one of the open Board of Governors positions with the CCCJ. I grew up in several places across Canada but consider Vancouver home, despite living in Yokohama for the better part since 1991. I graduated from UBC, and also did my MBA in McGill's MBA Japan Programme and was among the first class to graduate. I first came to Japan in 1984 on the Lion's Club youth summer exchange and fell in love with Japan. Also, I was heavily involved in the UBC Japan Exchange Club – so my activities in bridging Japan and Canada can trace back to my undergrad days. Most of my career has been in medical devices, working at either a regional or global level in what I would consider strategic or marketing roles focusing on expansion. Post-peak-Covid, I switched industries and now work for Epiq, which is an alternative legal solution provider, as their APAC Marketing Manager.
I joined the chamber last year, after also deciding on another change, stepping down from leadership of the McGill Alumni Association of Japan, thinking it was best to allow the next generation to take the helm. Knowing some of the members inspired me to shift my energy to supporting the CCCJ. Aside from people I knew, I have gotten to know more through the events I have joined. I was truly impressed with the positive spirit among members, and being mainly run by volunteers, that impressed and motivated me to give back and support CCCJ.
Being somewhat new, I have yet to determine what specific or unique things I would like to accomplish, but I am very goal oriented and would support and develop those initiatives to help the CCCJ achieve it mandates in a long lasting and growing manner.
Nicolas Chow Chin Sung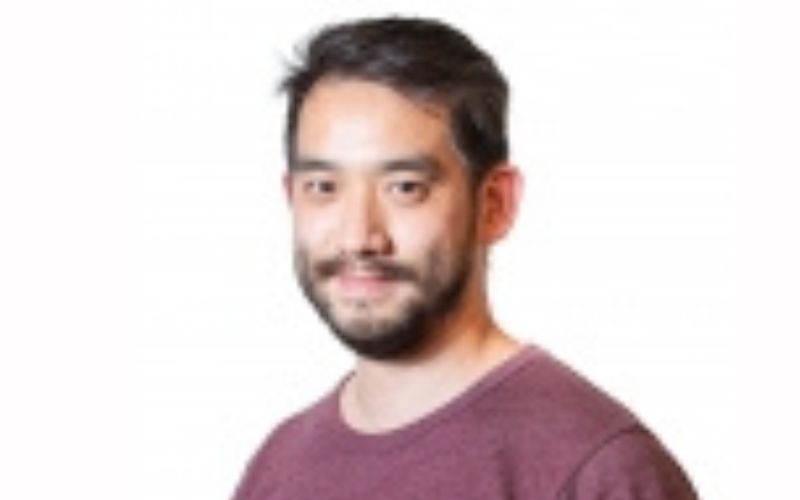 I am a robotics engineer from Montreal with experience in manufacturing processes, logistics processes, and warehouse automation. In my career, I have only worked with pre-IPO startups and I've been involved in the development and deployment of technologies aimed at integrating in everyday life. My strength has been in managing and driving innovation to deliver business solutions to the end-user.
I came to Japan 5 years ago with the opportunity to complete my MBA with McGill University at the Tokyo campus. This gave me my first introduction to the CCCJ as a student member. Since then, I have become a governor and I am now running again after my first 2 year term. During my governance, I have had the privilege of being on such a diverse and experienced board, and would like to continue my work in engaging members and promoting collaboration. I've been involved in many CCCJ initiatives in welcoming guests from Canada such as the trade commissioner of Canada, university study groups (McGill, Royal Roads, Polytechnique), as well as actively engaging in our member outreach and re-engaging with our honourary board of advisors. 
I look forward to the opportunity to continue to serve as a governor to the CCCJ.
Habib Imam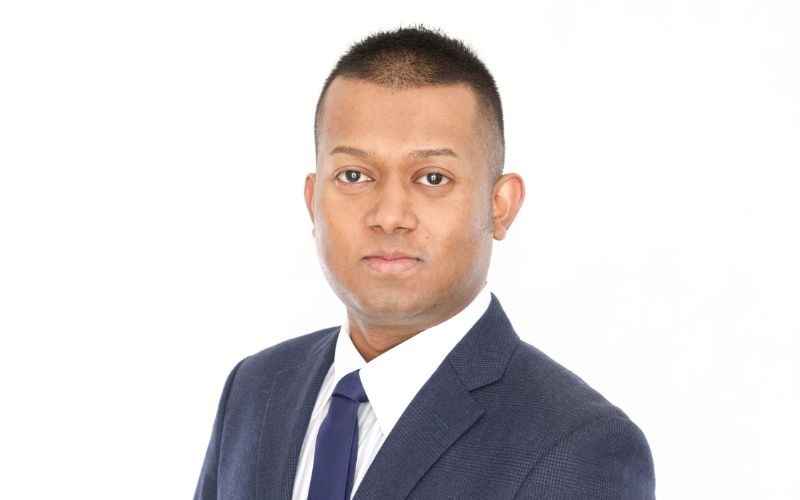 My name is Habib Imam – I am a Venture Capitalist, an organizer, and an Innovation Enthusiast.
Bio : 
General Partner Menlo Park Capital
Former Deputy Director Softbank Robotics EMEA (Based in London)
Why Candidacy for The Governor this year :
You may saw me very active in last year's Bonenkai and MAAC market access advisory committee meetings.  It's the time for growth , bring more members to our chamber. That's why I am running for Governor this year.
I want to achieve 3 things as Governor :
1. Bring more Canadian startup, SMEs to Japan
Major Japanese firms are increasingly looking to identify new innovations from Canadian start-ups in order to improve their business practices and introduce new ideas and technology into their business divisions. I want to create a door for them.
2. Generating Innovation with Japan
Japanese companies are keen to expand their business in the new market,  ESG, climate tech, EV , and energy sector are all poised to mint for new markets, and Canada could be their next destination. I want to create a series of events utilizing my network.
3. Increase no of members in our chamber, and make a diverse, inclusive community.
Its time for growth. Its time to create a Genki CCCJ. Vote for Habib Imam. 
Stephen Nagy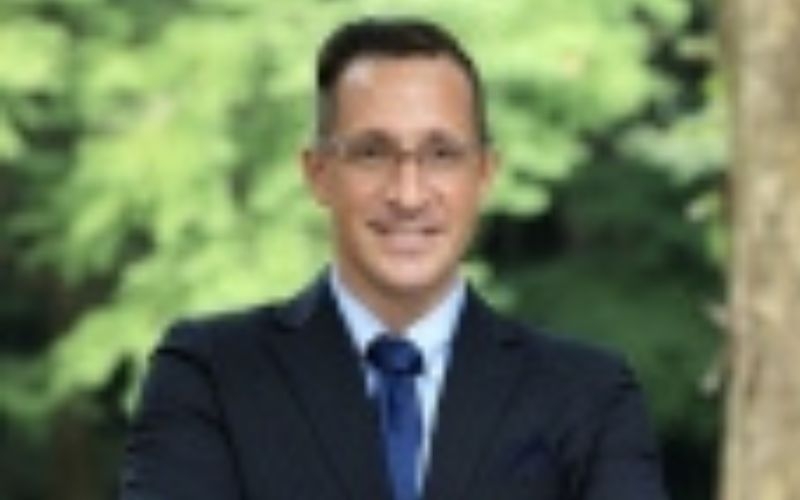 Dr. Stephen Nagy received his PhD in International Relations/Studies from Waseda University in 2008. His main affiliation is as a professor at the International Christian University, Tokyo. He is also a fellow at the Canadian Global Affairs Institute (CGAI); a visiting fellow with the Japan Institute for International Affairs (JIIA); a senior fellow at the MacDonald Laurier Institute (MLI); and a senior fellow with the East Asia Security Centre (EASC). He also serves as the Director of Policy Studies for the Yokosuka Council of Asia Pacific Studies (YCAPS) spearheading their Indo-Pacific Policy Dialogue series.
He has been a governor with the Canadian Chamber of Commerce in Japan since July 2021. His main contributions include working with the Canadian Chambers of the Asia-Pacific to create bridges between the chambers in the region, writing occasionally for the Canadian on issues facing Canadian business in Japan and the region and planning the occasional event on geopolitical trends in the region. 
His recent funded research projects are "Sino-Japanese Relations in the Wake of the 2012 Territorial Disputes: Investigating changes in Japanese Business' trade and investment strategy in China", and "Perceptions and drivers of Chinese view on Japanese and US Foreign Policy in the Region". He is currently working on middle power approaches to great power competition in the Indo- Pacific. His latest publications include Middle-Power Alignment in the Free and Open Indo-Pacific: Securing Agency through Neo-Middle-Power Diplomacy (Asia Policy 17, no. 3, 2022), US-China Strategic Competition and Converging Middle Power Cooperation in the Indo-Pacific (Strategic Analysis 46, no. 3, 2022), Economic Headwinds and a Chance of Slower Growth: What the forecast holds for the Belt Road Initiative (MacDonald Laurier Institute, 2022), Sino-Japanese Reactive Diplomacy as seen through the Interplay of the Belt and Road Initiative (BRI) and the Free and Open Indo-Pacific Vision (FOIP) (China Report, 2021: 1–15), Quad- Plus? Carving out Canada's Middle Power Role (Journal of Indo-Pacific Affairs, Special Issue, 2020), Quad Plus: Form versus Substance, (Journal of Indo-Pacific Affairs 3, no. 5, 2020: 179–195).
He has published widely in peer-reviewed international journals on topics related to security, trade, nationalism and China-Japan relations. He has also published in think tank and commercial outlets such as the China Economic Quarterly on trade and political risk. In addition to writing in media and policy forms outlets in Japanese and English such as Diamond OnLine, SCMP, the East Asian Forum and Policy-net on issues facing the region. He is a frequent political/ economic and security commentator on Japan-China-Korea-US relations in Japanese and international media outlet such as the New York Times, BBC, CNN, SCMP, WSJ, The Japan Times, The National Post, BBC, CNN, cNBC, Al Jazeera, Channel News Asia, Australian Broadcasting Corporation, etc.
Anne Parent
Andréanne Parent is a 'Québécoise' fluent in French, English and Japanese, also active member of the CCCJ for the past year and a half. If elected, she would become the youngest board member ever to get elected in CCCJ history. The reason why she campaigns for a seat on the board of governor is to foster greater intergenerational exchanges and innovation in the leadership team. She plans to represent the perspective of younger members to the leadership team, work towards raising the awareness of the CCCJ as a valuable institution to younger professionals and ultimately aiming to grow the membership of professionals under 35.
About Andréanne: 
Graduated with honors from Bishop University with BA in International relations with a minor in Japanese studies, she also completed the 1 year- exchange program at Waseda University's Dean's list. Her professional career started in Japan as a new graduate hire in the traditional Japanese corporate culture management track program at H.I.S. Group in Nagasaki before joining their merger and acquisition project with a Canadian B2B travel agency in Tokyo.
Following the successful merger, she has since joined the Global British HR talent consultancy Robert Walters Japan K.K., corporate member of the CCCJ, which specializes in consulting foreign affiliates multi-national offices on their bilingual talent acquisition strategy, as well as Japanese companies planning to diversify their workforce in addition to individual career consulting. 
Member of the events committee, you can regularly see Anne at CCCJ business related events such as the monthly mixers and seminars or lifestyle events ranging from break dancing to skating. She also recently joined the Market Access Advisory Committee to support Canadian corporations navigate the Japanese market, but also welcomes Japanese corporations expanding their operations in Canada. 
Karl Pires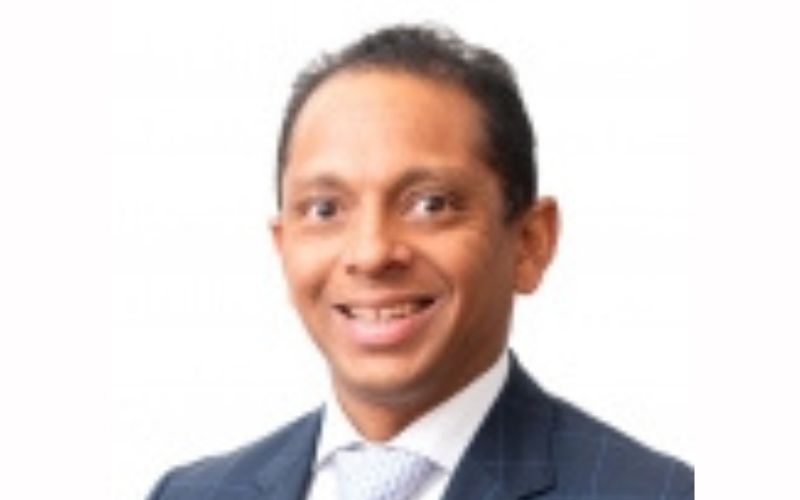 A native British Columbian (born in Port Alberni and raised in Victoria), my affection for Japan blossomed in 1988 at the University of Victoria when I began studying Japanese as part of my Pacific and Asian Studies degree and also working part-time as a supervisor for Japanese college students in the ESL program. 
My first experience working in Japan was in 1990 as part of the hotel kitchen/dining room staff at the ryokan Nisshinkan at Gunma's Manza Onsen and, upon graduation from UVIC in 1992, I spent two years as a Coordinator of International Relations at the Wakayama Prefectural Government as part of the JET Program.
Since graduating from the University of Toronto law school in 1998, I have split my 24-year career as a lawyer between Vancouver (8 years) and Tokyo (16 years) and am currently a Partner heading the Japan M&A practice at Shearman & Sterling LLP, an international law firm with 26 offices globally including in Canada and Japan.  At our Tokyo office, we focus on representing both Japanese businesses active overseas and multinational (including Canadian) clients in Japan on their joint ventures, acquisitions, sales, investments and other cross-border transactions.  I have also been teaching a course on comparative corporate and finance law at the Keio University Law School as an adjunct professor since 2014.
I have been keenly involved in the CCCJ since returning to Japan in 2008, and have served as an elected Governor and the Corporate Secretary since 2013, and I am eager to continue to contribute to the CCCJ's mission of promoting bilateral trade and commerce between Canada and Japan that is based on and further strengthens our countries' shared commitment to enhance ESG performance, sustainability and diversity.
Aaron Reist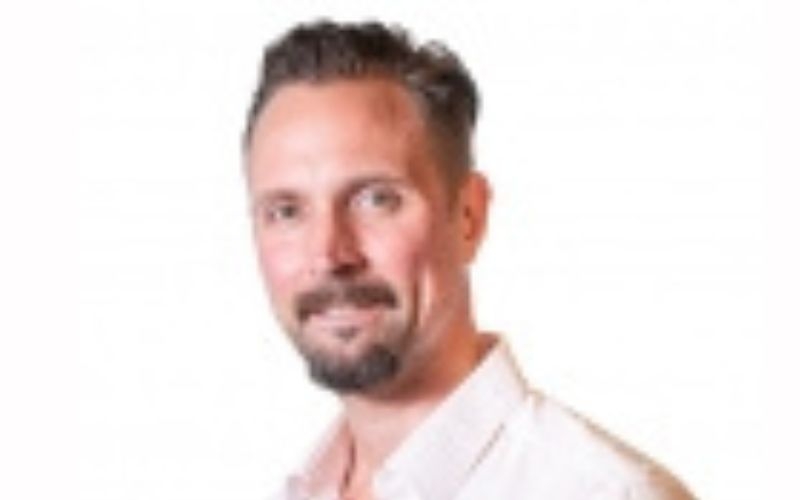 It is an honor to be nominated for a third term in a row to serve as governor to the CCCJ.  Born and raised in Brampton, Ontario I have spent over 20 years in Asia, mainly in Japan.  15 of those years were spent with Goldman Sachs Reality Japan and the Asia Special Situations Group as an Engineer and a Business Analyst.  For over the past 2 years I have been working for Woven by Toyota as the Head of Professional Services, working on next generation Tools, Process and Technologies that will accelerate Toyota and their Software Defined Vehicle ambitions.
I am passionate about Canada, Japan and the relationship between them.  Specifically, supporting young entrepreneurs and engineers to find opportunities to grow personally and professionally.  Canada is a huge hub of talent and Japan could benefit a lot from this, especially with the startup scene really taking off.
I am running for two reason: 1) Mentor the next generation of CCCJ governors and Committee chairs as we look to add depth to our organization now that the pandemic if behind us and 2) Support startups and engineers who are looking grow their skills and business in Japan (and, hopefully, find opportunities to support Japanese talent into Canada).
Robb Shannon
Hello CCCJ Members!
My name is Robb Shannon, Founder and CEO of Bayshore KK and Cascadia KK, and I would appreciate your support to join the CCCJ Board of Governors for 2023! Through my companies, I am involved in restaurant and craft brewery operations, design, consulting, and product development. Our two core brands are Midtown BBQ and Tall Boys Brewing.
Originally from Vancouver, BC, I spent time living in Ontario and Alberta growing up. My grandparents lived on a small farm outside of Vancouver, and we used to host big BBQ parties during the summers. This sparked an early interest in food and hospitality. When I was a young boy, my uncles came to Japan to build 2x4 homes during the economic bubble. It was the beginning of an interest in a country I knew I had to visit one day. They came home with lots of pictures, souvenirs, and stories.
I studied Tourism Management in University, and began a career in the hospitality industry. During this period I had an opportunity to spend two weeks traveling all over Japan with some friends - I was in love immediately. I decided I had to try living here, and a few months later I was an English teacher in West Japan. I learned the language, made connections, and eventually got myself back into the hospitality industry. I opened my first restaurant in 2014.
Business was challenging, but we built up a reputation among the expat and Japanese community alike. Gradually we expanded, and despite all of the unique challenges presented by Covid, we were able to find a way through that too. We now operate 3 full-service restaurant locations with a 4th under construction, and a brewery and taproom, making beer for bars and restaurants all over Japan.
I hope to connect with and support more entrepreneurs in Japan. I believe there are many unturned stones of opportunity yet to be discovered. I had a great experience working with the TJCS in Nagoya, and would like to build similar connections and relations in the Tokyo area. 
I look forward to getting to know you all better, and being part of this organization.
Kind Regards,
Robb Shannon
Riyo Whitney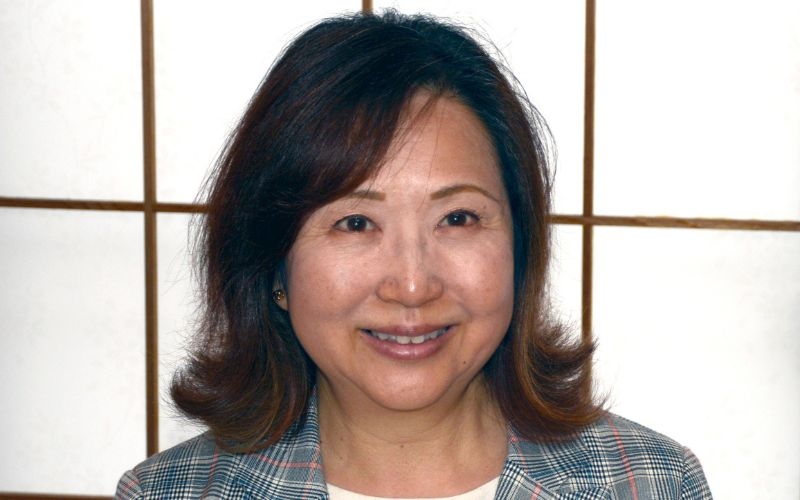 お世話になっております。
I chose to record my video by the ocean because Canada is across the way and the connection between Canada and Japan can be deeply felt. The ocean does not separate — rather, it connects! In a similar way, I would like to help CCCJ continue to connect and further expand the Canada-Japan relations through commerce.
I grew up in Winnipeg and Calgary, and as an adult, I have lived in Toronto, San Francisco, and all over British Columbia. I came to Japan five years ago to serve as the Principal of Bunka Suginami Canadian International School and I am now Regional Director of Japan for Ontario Virtual School. My entrepreneurial alter ego has owned and operated a charter air service company in central BC and now a lodging on the Izu Peninsula.
I am currently serving the CCCJ in my second term as Governor and I would like to ask you for your support for a third term to grow the seeds that have been planted, especially through the Education Committee.
As the head the CCCJ Education Committee, our team has focused on bringing educational opportunities to our membership, such as how to do business in Canada with the indigenous communities, how to include wellness in your busy lives, and how to navigate learning during the height of COVID. The Canadian universities' co-op program is starting up again, and CCCJ will be helping with placements. I also plan to reactivate the Canadian universities alumni events. Currently, the Education Committee is serving members and non-members through the Mentoring series that focus on human resources, careers, and connecting individuals for mutually beneficial discussions and collaboration. Through these activities, we are able to inject youthful energy into the CCCJ which I believe is important for its sustained growth.
There are numerous other committee work that I have had the honour of leading (such as the Nomination/Election committee last year) and joining (such as the Gala committee), but the best part of CCCJ is the absolutely great people it attracts: CCCJ truly finds strength in its diversity and inclusion! Education is an important commodity for the Canada-Japan network, and for each and every one of us. I would like to ask you for your vote so that I can bring your interests and requests to the Board table for action!
よろしくお願いいたします。
Neil van Wouw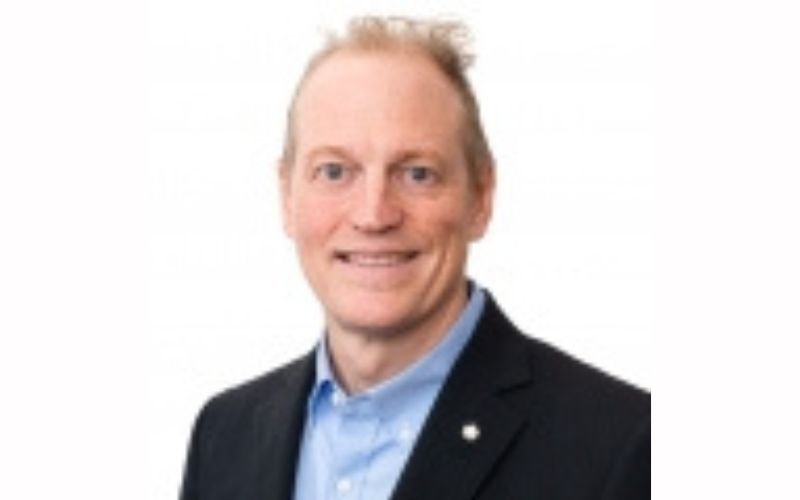 I've been in Japan since 1986, and a CCCJ member since 2009. I was on the CCCJ board from 2012 to 2021, including one year as vice-Chair followed by four years as Chair. A few highlights from my time on the board include creating the CSR committee and running the Tohoku Youth project, bringing Students from Tohoku down to Tokyo for eight years in a row up to the pandemic; being part of the initiative to increase diversity in the chamber starting at the board level, where we saw the board revitalized with new energy as the percentage of female governors grew from the previous high of 15% to 40%, and starting the monthly (up to the pandemic) Hackathon which served as a way for committees to schedule regular meetings, welcome new members, and quickly onboard them as engaged committee members.
Every new Chair and Board finds a way to take the chamber another step forward. I believe we are in the best position ever to increase the profile of the CCCJ, provide more value for our members, and contribute to the Canada-Japan relationship. Given the opportunity, I look forward to bringing my experience and supporting the new Chair and board to take the CCCJ to new heights.