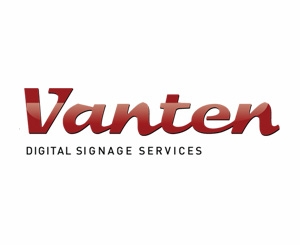 Vanten K.K.
Easy and effective communication for everyone!
Advertising and MarketingMarketing and Communications
Digital Signage
,
Digital Media
,
Digital Marketing
About Vanten K.K.
Would you like to communicate better with your customers (or partners or staff)?
Email, Web, SNS and mobile Apps are all effective channels of communication, but when it comes to reaching somebody directly when they are at your physical space (office, shop, etc), then using Digital Signage can improve your communication. Especially when it is used together with those other channels.
Our product, Otegaru net, just like its name says, is very easy to use. You will easily be able to change your messaging whenever you like.
Click here to learn more about the future of digital communications by joining our newletter.
More about Vanten
We have been delivering enterprise service platforms and digital media solutions since 1998, and have helped pioneer the development of Digital Signage in Japan. Starting in 2003, we developed the first multi-tenant, cloud-based PaaS/SaaS Digital Signage platform in Japan. In 2013, we released Otegaru net, an Android based digital signage product that you can install in minutes and easily update content via your smartphone.
Whether you are trying to market your restaurant to your community, communicate with your staff in a global company, or run an outdoor advertising media, Otegaru net can make your job easier. ...and it's always improving. We are here to help you succeed.
Contact Information
Neil van Wouw
Santopia Meidaimae 3F
1-54-12 Matsubara, Setagaya-ku, Tokyo 156-0043
03-5355-0711
03-5355-0712