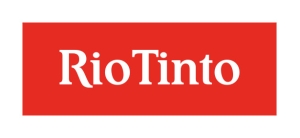 About Rio Tinto
Rio Tinto, one of the world's largest mining and metals companies, produces the materials essential to human progress. We are proud to have strong, longstanding relationships with both Canada and Japan.
We are one of the largest suppliers of raw materials to Japan, which is an important customer and our third-largest market, generating 9% of Rio Tinto's global revenues. Japanese companies are also significant suppliers of mining machinery and equipment for our operations around the world, and our partners in business and innovation.
Rio Tinto is are the largest mining and metals company operating in Canada today. Over 20% of Rio Tinto assets are located in Canada, encompassing aluminium, iron ore, industrial minerals and diamonds. Rio Tinto Aluminium is an important supplier of primary aluminium, including to Japan. In 2019 we achieved Aluminium Stewardship Initiative (ASI) certification for all of our Canadian aluminium operations, becoming the first company to meet the ASI's rigorous performance criteria for responsible production. Rio Tinto Iron & Titanium is the key titanium feed stock supplier to Japan, while Iron Ore Company of Canada, a joint venture with a Japanese partner, supplies high-quality iron ore to Japan and other markets. Stunning white gems from our Diavik Diamond Mine come to Japan in the form of finished diamond jewellery.
As a member of the CCCJ, we are proud to contribute to furthering the strong relationship between Canada and Japan.
Contact Information
Kohei Tamura, Dermot Vibert
Kojimachi Diamond Bldg. 8F
4-1 Kojimachi, Chiyoda-ku, Tokyo 102-0083
Kohei.Tamura

[at]

riotinto.com
03-3222-2430 or 03-3222-2444