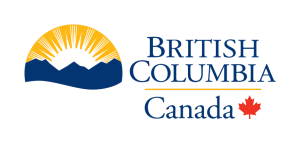 British Columbia Trade and Investment Office - Japan
Advice and insight on British Columbia
Government Representatives
About British Columbia Trade and Investment Office - Japan
British Columbia is one of North America's most competitive and dynamic business locations.  Our strong economy offers unlimited potential, and our advantages attract growth-focused businesses from around the world.
British Columbia's prime location on Canada's west coast puts it at the commercial crossroads of the Asia-Pacific region and North America.  Companies in British Columbia benefit from competitive operating costs, stable labour conditions and an exceptional multicultural work force that is well educated, highly skilled and productive. British Columbia combines a business-friendly environment with an outstanding quality of life. 
Trade and Invest British Columbia works with international enterprises to help them build strong links to the resources, skills and businesses that make British Columbia an attractive place to work and invest. Knowledgeable staff located in British Columbia and in key markets around the world, help international companies discover the benefits of British Columbia as a destination for investment, a partner for trade and innovation, and source of quality goods, services and resources. To learn more visit BritishColumbia.ca.