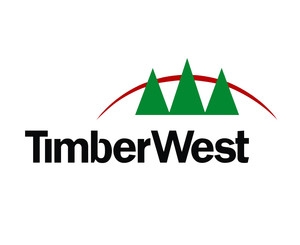 TimberWest Forest Corp.
TimberWest is a Canadian timberland owner and manager proudly operating for over 100 years on the BC Coast
About TimberWest Forest Corp.
TimberWest has been operating for over 100 years on the BC Coast, and provides thousands of direct and indirect jobs annually in Coastal BC communities.
Our daily operations are focused on sustainable forest management practices from harvest to new growth. This is made possible by the expert staff and contractors at TimberWest.
Our foresters, biologists, geologists, hydrologists and operations specialists all complement one another in making sure species are managed, planning layouts consider the landscape, critical habitat is preserved, and new forest stands are nurtured for successful growth. Our forest plans adhere to strict government regulations.
Beyond that, we also voluntarily commit to an additional level of scrutiny through third-party certification of all our forest lands under the Sustainable Forestry Initiative® (SFI).  In fact, TimberWest was the first company in BC to certify all our lands under SFI® in the year 2000.
TimberWest is privately owned by two leading Canadian pension funds.
Contact Information
Jeffery Zweig
1055 West Hastings Street , Suite 2000
Vancouver, BC , V6E 2E9
604-654-4625