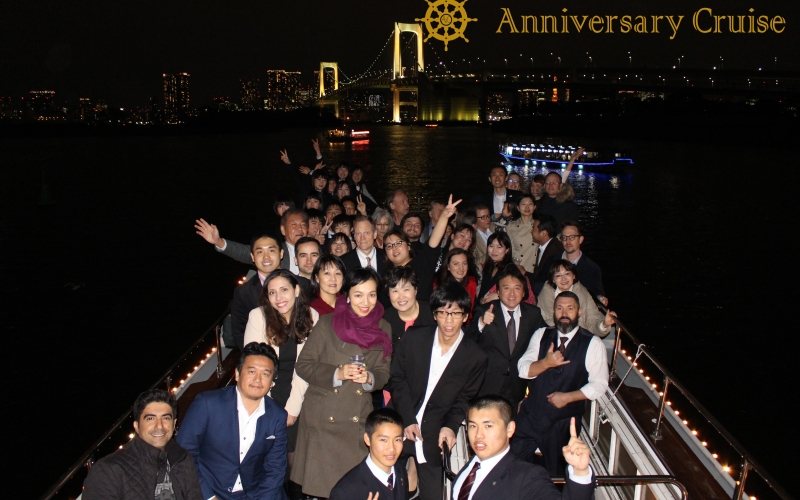 CSR: Tohoku Youth Project Tokyo Bay Night Cruising
Thank you everyone for your support in the CCCJ's CSR program, the Tohoku Youth Project 2017. We were very happy to wrap up this year's project with our Tokyo Bay Night Cruising event on March 17th, 2017. 
With a joint effort of companies and host families, we hosted 14 bright students from the Tohoku region for a week of internship in Tokyo. During their stay, students had to opportunity to discover the working world, explore various industries, interact with people from different cultures and backgrounds, as well as enjoy some of the exciting places around Tokyo. Each student shared their incredible experiences with a great speech on the boat, while enjoying a night barbeque. This year, we heard of experiences such as going to the World Baseball Championship games, trying international food for the first time, flying a flight simulator, exploring parts of Tokyo and many more.
We would like to express again a big thank you to all the host families and company sponsors this year for their support. 
For those who are interested in the program, please feel free to contact info [at] cccj.or.jp