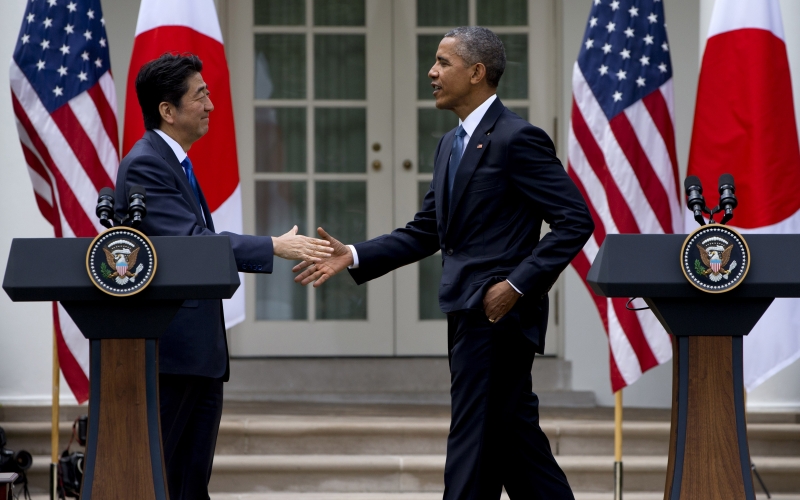 The Canadian - Asia Pacific View: Mr. Abe Goes to Washington
The Canadian - Summer 2015. Vol 15. Issue 01.
Asia Pacific View
Canadians should pay attention to Japan's new defence relationship with the U.S., writes Joseph Caron, former Ambassador of Canada to Japan, in the 2015 Summer Issue of The Canadian.
Japanese Prime Minister Shinzo Abe's three-day visit to Washington in May will be seen as one of the more consequential diplomatic events in 2015.
Its results, in matters of defence, expand the effective scope of the United States-Japan Treaty of Mutual Cooperation and Security. As a reset imposed by new geopolitical realities, it deserves a great deal of attention. As Asia Pacific tectonic plates continue to shift, their import needs to be understood by Canadians and their government. 
Get the full story on pg. 20, The Canadian - Summer 2015. Vol 15. Issue 01. available for download in pdf, and other mobile formats here.
Image Source: The Columbian
***
Please take a minute and dowload our digital app, The Canadian and like us on our Youtube, LinkedIn, Facebook and Twitter accounts