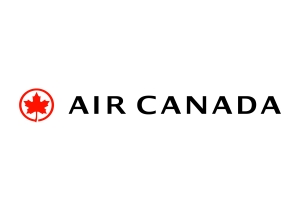 Air Canada
Canada's largest full service airline
Airlines and Aerospace
Full service airline
,
Aerostructure Manufacturing
,
Trade
About Air Canada
世界5 大陸の190以上の目的地へ向けて定期便・チャーター便を運航するカナダ最大のエアライン
エア・カナダは英スカイトラックス社の調査で、北米で唯一4つ星ランクを誇る国際航空会社です。世界で最も広範な地域-193ヵ国、1,321ヵ所の空港をカバーする空輸ネットワークであるスター・アライアンスの創設メンバーです。詳しくは、エア・カナダ公式サイトaircanada.comをご覧ください。
***
Canada's largest domestic and international airline serving more than 190 destinations on five continents
Air Canada is the only international network carrier in North America to receive a Four-Star ranking according to independent U.K. research firm Skytrax. Air Canada is a founding member of Star Alliance, the world's most comprehensive air transportation network serving 1,321 destinations in 193 countries. For more information, please visit: www.aircanada.com.
Contact Information
Kiyo Weiss
Nissay Tameike-sanno Building 3F
2-2-17 Akasaka, Minato-ku, Tokyo, 107-0052, Japan
Mobile: Please add 0061 or 0033 then dial 010-800-6699-2222 (Int'l Toll)
03-4335-9290