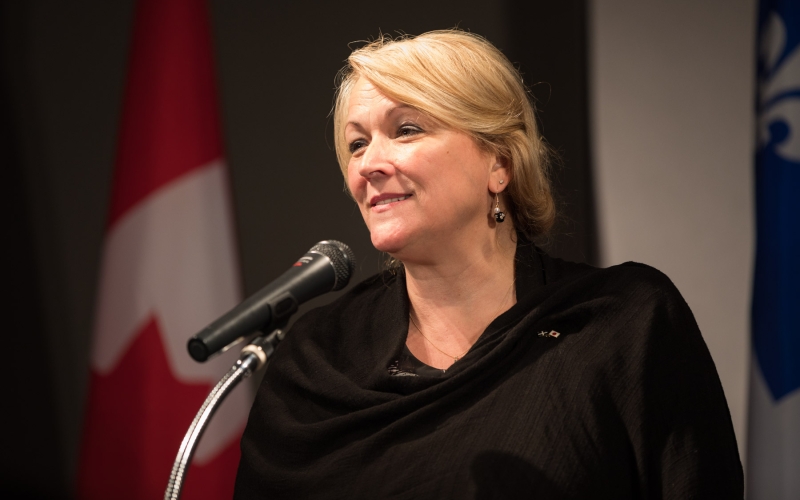 Québec and Japan: an intelligent and electrifying relation
The CCCJ Canada 150 Speaker Series was succesfully launched with a very influential speaker, Ms Lise Thériault, Deputy Premier of Québec, Minister responsible for Small and Medium Entreprises, Regulatory Streamlining and Regional Economic Development. She spoke about Quebec's new international policy and the opportunities it will create for Japanese businesses. Ms Thériault also shared her insights on how Québec was able to attract tech giants like Google, Amazon, and Microsoft with its recent developments in artificial inteligence.
Gathering over 80 important members of the Tokyo business community and the Quebec Delegation, it was a great opportunity for networking and insightful discussions. We would like to express our gratitude to Ms Lise Thériault, Ms. Claire Deronzier, and Ambassador Numata for their speeches.