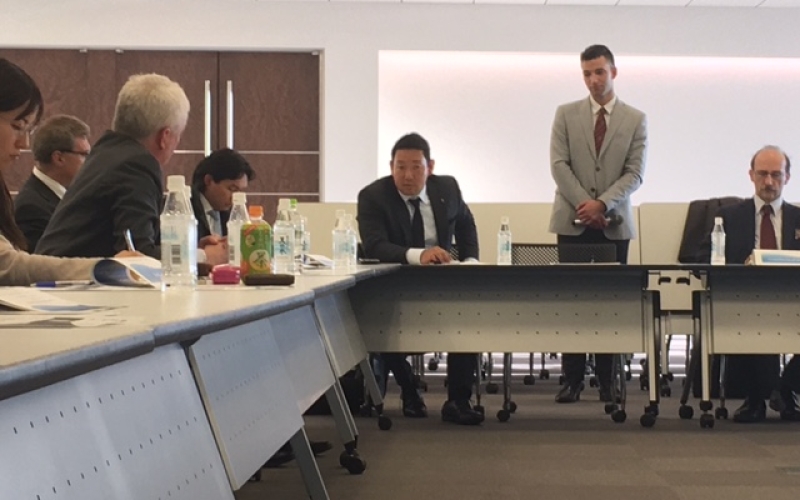 [Event Report] Energy Study Group - Liberalisation of Japan's Residential Electricity Sector
Energy Study Group
Topic: Liberalisation of Japan's Residential Electricity Sector 
On June 17, 2015, Japan's parliament passed into law the final major piece of legislation to liberalise residential electricity, effectively breaking TEPCO and the other regional utilities' monopoly in the sector. The expected result of this policy change is that electricity generation and retailing will become more competitive, ultimately bringing down prices and improving services for end users.
The new policy has the potential to change the Japanese energy landscape. A significant industry shift is already happening with now over 60 companies registered to enter the residential market, creating opportunities for entrepreneurs looking to supply all these new and existing market entrants with technology solutions and services.
Taking place on Tuesday, February 16th, 2016, the CCCJ Energy Study Group brought out an audience of energy specialists from the public and private sector, including embassy representatives from various countries, energy and trading company representatives, as well as law firms and energy consultants.Participants provided input into the discussion, sharing knowledge and information specific to their area of expertise. Mr. Stephane Beaulieu, CCCJ Governor and Head of the CCCJ Energy Committee, moderated the session. Mr. Kentaro Kubo – a Lawyer at TMI Associates (Tokyo office) specialised in energy derivatives – led the discussion providing an overview of the legal framework allowing companies to enter the newest sector of the Japanese economy. 
The presentation by Mr. Kubo outlined the various stages of the implementation of the policy framework, providing historic background, linking into the 2nd Bill on the deregulation of the retail business. Also reviewed were the structural reforms required to realise the reform's objectives of: securing a stable supply of electricity, suppressing electricity rates, expanding choices for consumers, and creating business opportunities.  The presenter also defined requirements for a new company to register as a Retail Energy Supplier as well as provided insight on the various business models likely to emerge to take advantage of this opportunity.
Questions from the audience ranged from the current evolution of the Feed-In-Tariff (FIT) scheme for renewable energies to the sourcing of conventional fuels from abroad in the current context, and also touched on the possibility for foreign companies to take advantage of opportunities generated by this electricity retail sector deregulation. The white label model and its related issues were also discussed.