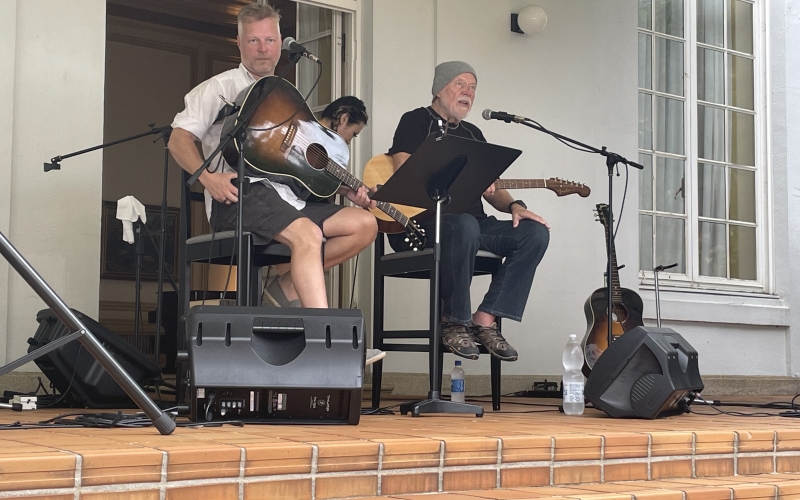 [Event Report] Canada Day BBQ
On July 3rd, 2022, the CCCJ hosted a Canada Day BBQ at the Official Residence at the Embassy of Canada with close to 200 people. This was the first Canada Day event since the start of the pandemic, and we are very happy to announce its success.
For this special occasion, we were honoured to have rockstar legend, Randy Bachman perform with his son Tal and daughter-in-law, Koko. 45 years ago, Randy Bachman's guitar was stolen in a hotel in Toronto. After many attempts to replace his special guitar, a fan was finally able to be located in Tokyo in 2020. On Canada Day, Bachman was reunited with his guitar, where he and his son Tal gave an emotional performance. You can read more about Randy Bachman's guitar story here, and from a Japanese media here. 
We would like to thank Mr. Randy Bachman for giving us a great performance, our sponsors for making this event possible, and Ambassador Ian McKay for opening the doors to the Embassy of Canada for our venue. If you would like to participate in events such as this, make sure to sign up as a member of the CCCJ so you do not miss out!