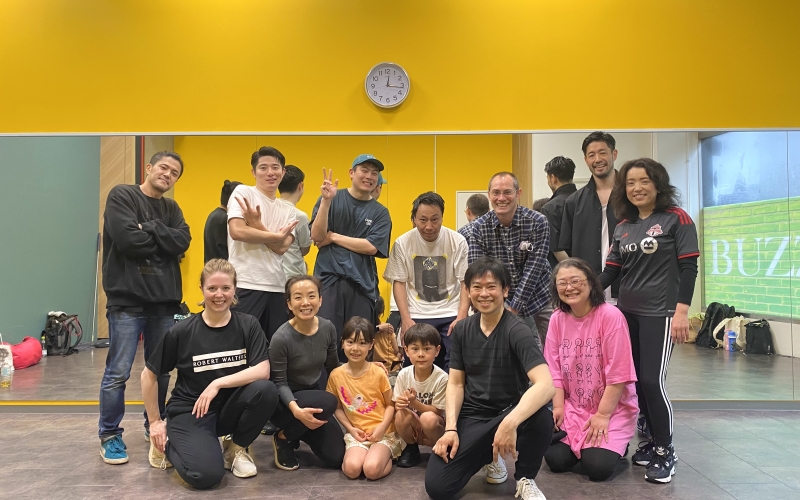 On Saturday, March 25th, the CCCJ Wellness Committee hosted "Break Dance Lesson 101" in Shibuya. Organized by Joey Wu, Chair of the Wellness Committee, 14 participants joined the fun breakdance lesson taught by the two professionals, Jason Tao who has 15 years of breaking experience, and Aki Kaneko, Chair of the Events Committee, who has 18 years of experience. 
While breakdancing is seen as tricky and complicated, both the beginners and the experienced enjoyed learning the introduction to breaking step by step, kindly taught by the two experienced breakdancers. 
CCCJ would like to thank Mr. Tao and Mr. Kaneko for teaching, and all participants for joining this refreshing weekend fitness activity. For those who would like to try breakdancing, stay tuned for the next lesson to be announced!