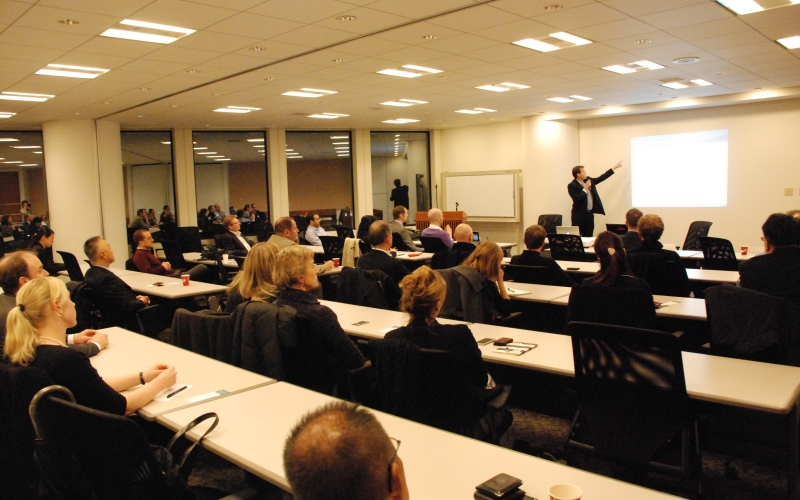 Branding in the Digital Age ~ Event Wrap-up
The CCCJ held the first in its series of information technology events on Monday, November 26, with presentations on social media marketing, digital brand protection, website presence, mobile strategies, and the legal aspects of online branding. Despite Monday's rainy weather, the seminar drew a full audience of fifty, with engaged discussion following.
Six speakers from various sectors gave talks on how brands are shaping or being shaped by the digital age. We were fortunate to have talks from Google, Rakuten, and Microsoft, as well as local domain company WIXI, and CCCJ Members Kreab Gavin Anderson and Rain Interactive.
Following the session, discussions continued upstairs at the Roppongi Hills Club, over food & drink.
The next IT-focused event is scheduled for early 2013. The theme and date are yet to be decided, and we welcome input from our Members and community regarding topics and participants. Please keep an eye on the CCCJ Events Calendar, and be sure not to miss it!