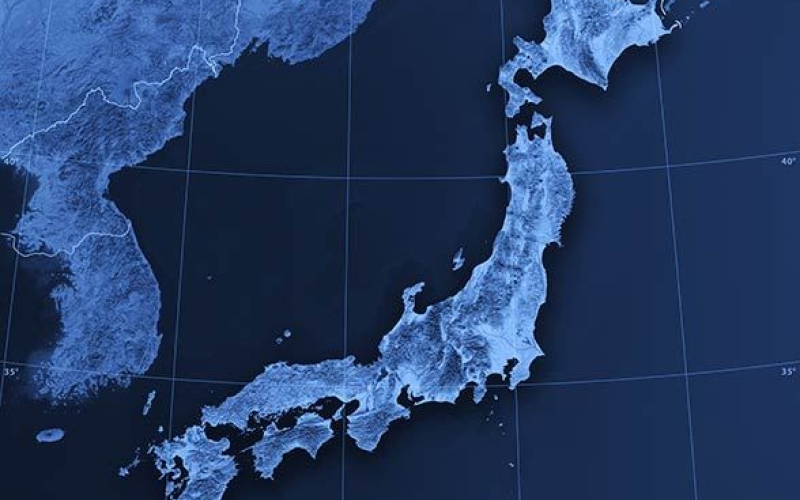 [Mathyos Energy Update] Jeffrey Sachs in Tokyo / Energy Sustainabiilty
Mathyos Energy Update
Jeffrey Sachs in Tokyo / Energy Sustainabiilty
Tom O'Sullivan, Director, Mathyos Energy
***
We were fortunate enough to spend an hour yesterday with Professor Jeffrey Sachs of Columbia University who was visiting Japan for a two day UN sponsored conference on Sustainable Development in his capacity as Special Advisor to United Nations Secretary General Ban Ki-Moon.
The conversation yesterday was mainly around developments in Energy Sustainability.
The Economist has ranked Professor Sachs as among the world's three most influential  living Economists of the past decade and his emphasis recently has been on sustainable development and sustainable economics.
He also advises the CEOs of major global oil and gas corporations in regard to sustainable energy policies.
These were some of the important points that I believe Professor Sachs raised yesterday about the direction of  global energy policies and more specifically on Japan's energy policies:-
Next six months key moments in global diplomacy with September UN conference on sustainable development goals (within and among countries), and the November 30th COP21 climate conference in Paris.
Climate risks escalating and becoming dangerous with 2015 being the hottest year on instrumental record, and June 2015 warmest month on record. Sachs had just participated in a climate conference at the Vatican where water droughts in California and Rio were highlighted, and flooding risks in Japan. The ice sheets in West Antarctica may be "disintegrating" not "melting".
Climate change consequences will include food supply shortages, heat waves and rising sea levels. These conditions may be most evident already in Syria, Philippines and parts of Africa. Bangladesh would be obliterated with relatively modest rises in sea levels.
The 35 billion tons of global CO2 emissions need to be phased out completely by 2070, and he referred to the G7 summit target of full decarbonisation by 2100 although no plan has yet advanced to achieve that.
Sachs claims Japan " needs an energy strategy" and describes the recently submitted INDC for Japan as being "modest". Japan's economy may suffer further significant declines  in the decades ahead unless its energy policies seriously address the risks of climate change.
Japan may need nuclear power for foreseeable decades.
Japan's energy policies need to be publicly acceptable, technically viable, and economically feasible.
Oil and gas exploration in arctic, deep sea, and Canadian oil sands should be halted.  We do not need more fossil fuel resources if we are to achieve the two degree celsius cap. Sufficient fossil fuel resources exist in the Middle East to transition to cleaner energy sources. He has communicated this to the Oil & Gas CEOs.
The world needs "adaptation" as well as "mitigation" strategies since warming is already manifesting itself.
He blamed the Murdoch press in the US,  Australia, and UK  for deliberately understating the timing and magnitude of climate change risks.  He specifically highlighted FOX and WSJ accusing them of possible scientific illiteracy.
***
About Mathyos
Mathyos is an Asian Energy Consulting company based in Tokyo. ​
Founded in April 2012, Mathyos provides unbiased independent advice to our Energy and Power clients in Japan, Asia, and around the world. Mathyos is networked into the major Energy and Power markets in Western Europe, Central Europe, Russia and the CIS countries, North America, Middle East, Africa, Oceania, and South America as well as its home markets of Japan and Asia Pacific. We thrive in providing our clients with up-to-date advice on Energy and Power developments around the world in the these rapidly changing global, and market environments.
At Mathyos, we are constantly reviewing the changing and evolving technology developments that directly impact Energy and Power markets, the economic and market impacts of changing strategies, government policies on Energy and Power developments, as well as fuel usage and pricing in order to provide our clients with the most-up-to-date advice to advance and improve their business strategies.We are a small but flexible organization and totally committed to serving our clients in this one sector of the economy: Energy & Power.
We look forward to serving your needs in every way we can with all of our Energy and Power.
For more information on Mathyos, visit their website at: http://www.mathyos.com
Tom O'Sullivan also contributed an energy piece in our recent summer issue of The Canadian, where he discussed Japan's new energy targets, and the growing potential for more cooperation with Canada.
Get that story on pg. 10, The Canadian - Summer 2015. Vol 15. Issue 01 - available for download in pdf, and other mobile formats here.
image credit: carbontrust.com
***
Please take a minute and dowload our digital app, The Canadian and like us on our Youtube, LinkedIn, Facebook and Twitter accounts