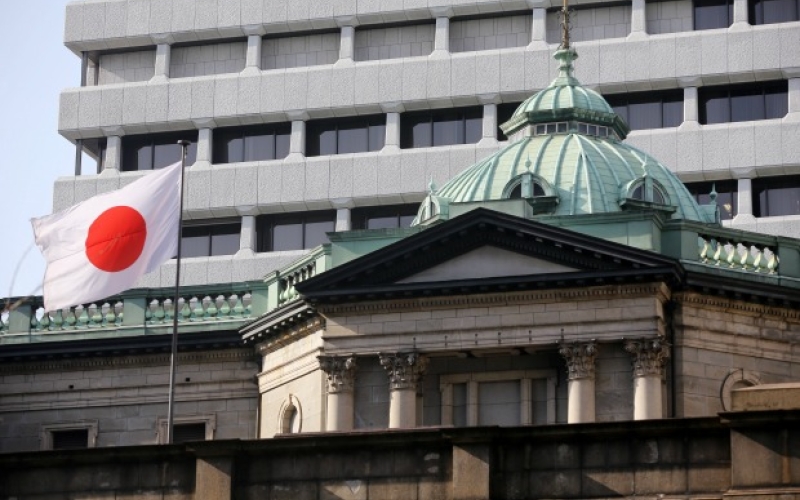 The Canadian - The Output Gap
The Canadian - Autumn 2015. Vol 15. Issue 02.  
The Output Gap - Propping Up Japan's Economy is a True Test of 'Abenomics'
Special report by Fung Siu and Chris Clague, from the Economist Intelligence Unit. Fung Siu is the EU's regional editor for Asia and Chris Clague is a senior consultant in the EU's Custom Research practice.
Among the many pledges made by Prime Minister Shinzo Abe when he resumed office in December 2012 was a promise to reflate the economy. Having suffered through several bouts of deflation from 1995 to 2012, policy makers appeared united in a quest to solve this problem of stagnant or falling prices that is holding back household spending, undermining business sentiment and increasing the country's public debt burden. In 2014 this weight was equivalent to 226 per cent of nominal GDP — the highest in the world and by a considerable margin.
Abe believed that the way to defeat deflation was and is to flood the economy with cheap money as part of a larger package of fiscal and structural reforms, now called "Abenomics." With policy interest rates already close to zero, however, the Bank of Japan (BOJ) has had to pursue a much more aggressive round of quantitative easing (QE) than it ever tried before. The central bank governor, Haruhiko Kuroda, took up the challenge and in April 2013 launched the asset-purchasing strategy that made the Federal Reserve's then-ongoing QE program look like small change — the BOJ's asset-buying scheme, relative to Japan's economy, is more than three times larger than the Fed's QE was at its peak.
Two years and more than ¥180 trillion worth of quantitative easing later, Japan is arguably no closer to reflation. The core consumer price index, which excludes fresh food, was down –0.1 per cent year-on-year in July, while the headline number, which includes both fresh food and energy, was flat by the same measure. To call this disappointing would be an understatement, particularly as consumer prices peaked at an average 2.6 per cent in 2014 and even then mainly because of the rise in the consumption tax from 5 per cent to 8 percent.
Moreover, that 1 per cent worth of inflation not attributable to the consumption tax hike was likely due to the higher cost of imported goods caused by the weakening yen rather than as a result of too many people chasing too few goods. That latter type of inflation, referred to as "demand pull," is the type of inflation that Japan seeks, at least in moderation. Yet, it's getting the other kind of inflation, referred to as "cost push," which — as the name suggests — is the product of factors other than strengthening consumer demand. In the case of Japan, where the tendency towards disinflation is so strong, cost push inflation is better than none at all. But relying on a weak currency or regular tax hikes is not sustainable. More broadly, the failure to reflate the economy is indicative of weak economic activity overall and, more worryingly, that Japan has failed to close the output gap that has persisted since 2008. This gap, which measures the distance between potential and actual output, probably widened in 2014 when the consumption tax resulted in a brief relapse into recession.
At present, the Economist Intelligence Unit forecast is for headline inflation to average 1 per cent in 2015 and increase to 1.6 per cent in 2016 on the back of a partial recovery in global oil prices and stronger domestic growth. The second consumption tax hike, scheduled for April 2017, will help to push prices up 2.2 per cent that year. After that, we see inflation receding below the BOJ's 2 per cent target in 2018 and declining further in 2019, the end of our current forecast period.
Image source: Yuriko Nakao/Bloomberg
***
The Canadian - Autumn 2015. Vol 15. Issue 02.
Download for Android devices via Google Play 
***
For iOS and Android devices - The Canadian is available for download through GPlus media's "Tokyo Insight" app on iTunes and Google Play stores. This means that to access the magazine in its app format, you must do the following:
Click on above link (for iOS or Android device), you will be directed respectively to your mobile device's iTunes App Store or Google Play store
Download the Tokyo Insight App
An image of The Canadian will come up, click download and subscribe
After downloading the app, the magazine will automatically open
Once you close the magazine, it can be again easily accessed through your mobile device's "Newsstore App"
***
Please take a minute and dowload our digital app, The Canadian and like us on our Youtube, LinkedIn, Facebook and Twitter accounts