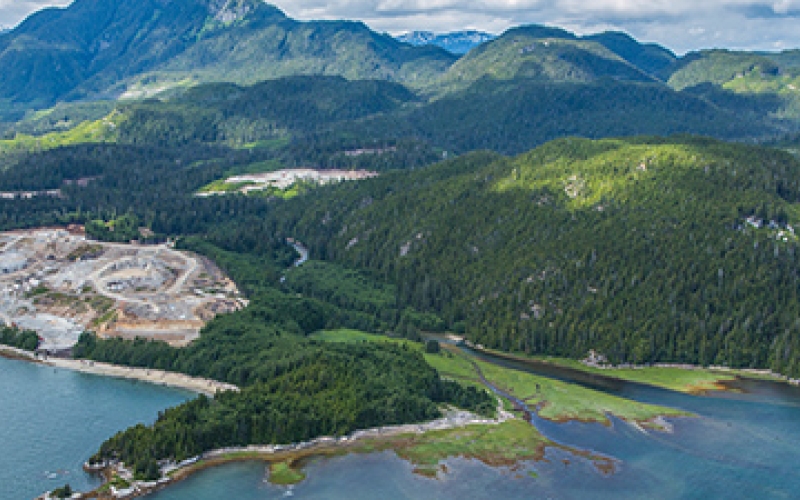 The Canadian - Energy Insights: Gas Economics
The Canadian - Autumn 2015. Vol 15. Issue 02.
Energy Insights: Gas Economics - B.C. Coastal LNG Bridging Canada and Japan
Industry insights brought to you by Yuya Kihara and Kentaro Matsushita, both relationship managers at the Bank of Tokyo-Mitsubishi UFJ (Canada).
Following the devastating March 2011 earthquake and tsunami, the nationwide shutdown of nuclear power plants shifted Japan's top policy concern to finding a reliable, stable and diverse supply of energy. As one of the world's largest liquefied natural gas (LNG) importers, Japan has looked to Canada as a key LNG supply partner, and changes to government policy and record highs in bilateral trade have set the stage for even further opportunity. Investment in Western Canada is once again ready to embark on a new stage of growth.
Recent technological advances have allowed Canada to uncover large, unconventional gas deposits trapped in shale. These discoveries reveal that the country's natural gas reserves far exceed its domestic gas demands for the foreseeable future. Combined, the major sedimentary basins in Western Canada comprise roughly 700 trillion cubic feet of natural gas, while Canadians generally only consume 3 trillion cubic feet per annum, according to a July 2015 report by the Canadian Association of Petroleum Producers (CAPP). Until recently, the United States had been Canada's sole importer of natural gas, though new shale gas discoveries in the U.S. have unlocked supply and production resulting in over supply in Canada and a renewed emphasis on finding new markets.
"The Asian market, which tends to emphasize construction of LNG export terminals is one solution," says Koji Asada, President and CEO of Bank of Tokyo-Mitsubishi UFJ (Canada). "Japan's appetite for LNG has grown in the past half-decade and as a truly global, Japanese bank we're ready to take a leading role in developing this opportunity." One such example is Pacific Northwest LNG. The Pacific Northwest LNG (PNW) is a project proposed by a consortium of Japanese and other Asia-based companies and governments. This massive venture aims to invest $11 billion in British Columbia and is just a part of the C$82 billion of LNG investment forecasted over the next 20 years. In addition to the economic opportunity it provides, it's also a great example of the diverse ventures connecting Canada to Asia's major industry leaders.
Recognizing the growing energy- related opportunity across western Canada, the Bank of Tokyo-Mitsubishi UFJ has strengthened its presence in Western Canada including the opening of a new office in Calgary, Alberta, in June 2015. Japan's corporate giants such as Japan Petroleum Exploration Limited (JAPEX) have invested substantial capital and commitment into both the upstream and downstream natural gas investments as well as securing a share of the supply. The company holds interests in the Montney sedimentary basins (one of the world's largest shale deposits straddling British Columbia and Alberta) and the PNW project, both of which aim to ship reserves to Asia — JAPEX's shares in the liquefied natural gas will flow to the Japanese off-takers. In total, including the PNW project, there are currently 20 proposed LNG constructions on the Canadian West Coast that are all still pending regulatory approvals and formal final investment decisions.
The exports of natural gas are expected to be British Columbia and Canada's major economic drivers in the following years with benefits to be realized by the creation of jobs and more tax revenues. The provincial government has been eager to move the projects forward with strong federal support via a favourable LNG tax structure.
According to CAPP, the recent bearish oil and gas prices have also had an effect on the commitments of many in the natural gas proposals in the latter half of 2014 and 2015. Despite the low current prices, many still see the gas projects as a long-term initiative and remain undeterred with the expectation of rebounding commodity prices. With the PNW announcement of a conditional financial investment decision and the construction of the long awaited LNG project quickly approaching, this endeavour may prove to be the catalyst for other large undertakings to come. Both Canada and Japan are eager to move forward with this initiative as it will likely be an historic event for both markets.
Image source: Chevron
***
The Canadian - Autumn 2015. Vol 15. Issue 02.
Download for Android devices via Google Play 
***
For iOS and Android devices - The Canadian is available for download through GPlus media's "Tokyo Insight" app on iTunes and Google Play stores. This means that to access the magazine in its app format, you must do the following:
Click on above link (for iOS or Android device), you will be directed respectively to your mobile device's iTunes App Store or Google Play store
Download the Tokyo Insight App
An image of The Canadian will come up, click download and subscribe
After downloading the app, the magazine will automatically open
Once you close the magazine, it can be again easily accessed through your mobile device's "Newsstore App"
***
Please take a minute and dowload our digital app, The Canadian and like us on our Youtube, LinkedIn, Facebook and Twitter accounts