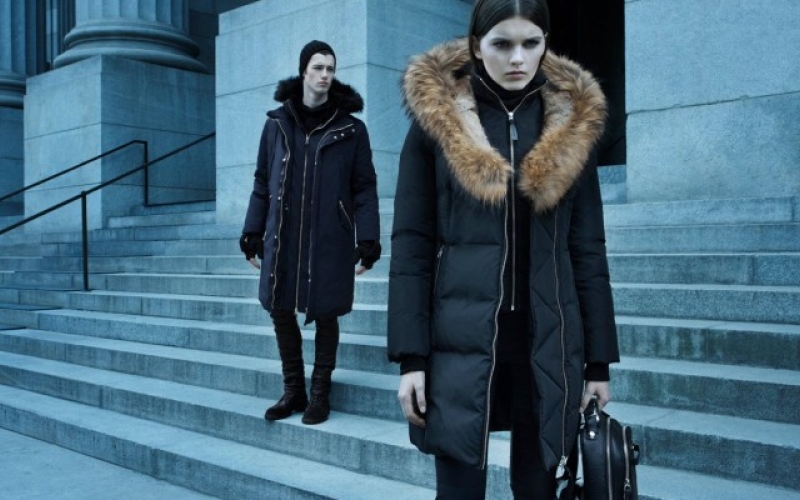 The Canadian - Brandspotting: CozyPuffyCool
The Canadian - Autumn 2015. Vol 15. Issue 02.  
Brandspotting - CozyPuffyCool
Tokyo based writer and journalist, Vivian Morelli, comments on Japanese retailers Muji and Uniqlo, as well as Canadian outdoor clothing brands, Canada Goose and Arc'teryx in the Summer issue of our quarterly magazine, The Canadian. 
T.O Style - Smythe
The secret behind this successful homegrown fashion brand? The designers found a niche and turned it into something magnificent. For Smythe, that means jackets, which are coveted by Kate Middleton, Hollywood starlets, luxury boutique buyers, and any woman with a sense of style. The line was started back in 2004 by Toronto duo (and BFFs) Andrea Lenczner and Christie Smythe, who both handle the drawing board. Forget boxy, shoulder-padded, ill-fitting blazers: Smythe's iconic pieces are sleek, urban and polished. In addition to their flawless blazers (that can be paired with jeans, shorts or leather pants — your pick), the collection also features cozy winter coats and ponchos. All garments are made in Canada, but lucky Tokyoites can now stock up on the luxe pieces in a few select shops around Aoyama.
Layers of Montreal - Mackage
Montrealers have been surviving those rough winters with the help of trendy pieces from well-kept secret Mackage for over a decade. But thanks to some Hollywood exposure, the rest of the world can now get their hands on pieces from the prestigious Canadian label founded by elementary school buddies Eran Elfassy and Elisa Dahan. The company's stylish details and tailored cuts in leather, puffy and wool compliment any silhouette. When colder weather calls for layering, a coat isn't just a part of an outfit — it becomes the outfit. These are all about cinched waists, lightweight down and leather details — which manages to make a puffy coat sexy. Check select stores in Ebisu or Aoyama, or browse their site: we guarantee your winters will never feel the same again.
West Coast Warmth - Kit & Ace
Vancouver-based label Kit & Ace was founded by textile designer Shannon Wilson, former head of Lululemon design, and JJ Wilson, the brand director. After spending years creating performance wear, they were looking for clothes offering the same functionality but with more style and luxury. The result: a proprietary fabric "technical cashmere," a luxurious, versatile and functional fabric exclusive to Kit and Ace, that is used in some of the softest T-shirts, dresses, blouses, trousers, button-ups and cardigans available. Kit & Ace's first Tokyo shop is slated to open later this year, but if you simply can't resist a gorgeous cashmere addition to your wardrobe this season,all their items are available just a click away. www.kitandace.com
***
The Canadian - Autumn 2015. Vol 15. Issue 02.
Download for Android devices via Google Play 
***
For iOS and Android devices - The Canadian is available for download through GPlus media's "Tokyo Insight" app on iTunes and Google Play stores. This means that to access the magazine in its app format, you must do the following:
Click on above link (for iOS or Android device), you will be directed respectively to your mobile device's iTunes App Store or Google Play store
Download the Tokyo Insight App
An image of The Canadian will come up, click download and subscribe
After downloading the app, the magazine will automatically open
Once you close the magazine, it can be again easily accessed through your mobile device's "Newsstore App"
***
Please take a minute and dowload our digital app, The Canadian and like us on our Youtube, LinkedIn, Facebook and Twitter accounts