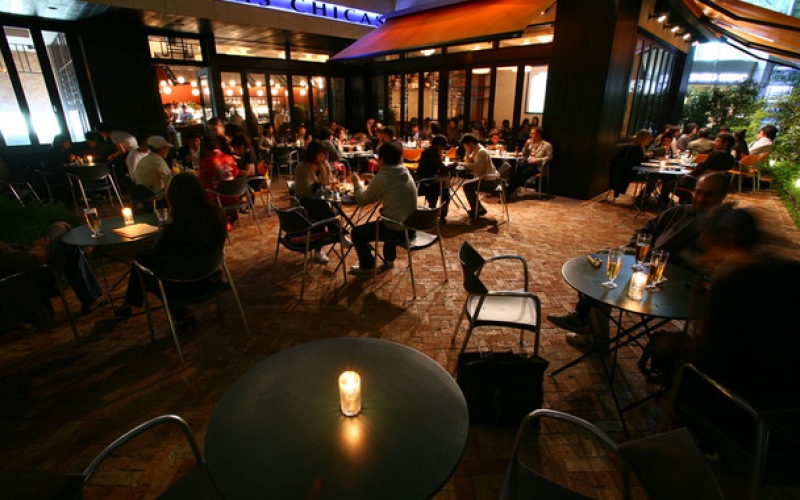 October Monthly Mixer at Las Chicas
October Monthly Mixer at Las Chicas
The Young Entrepreneurship Group Joint Chamber Social Event will be held at Las Chicas again on October 28th. This will be an excellent chance to make new business contacts, so please come out with your meishis. 
Event Details:
Date: October 28, 2015
Time: 19:00 (this is the start time, but you can come and leave whenever you like)
Venue: Las Chicas in Jingumae
Contact Information: Please click here
Cost: No cover charge, cash bar with discounted prices
No pre-registration needed
Participating organizations: American Chamber of Commerce, Chambre de Commerce et d'Industrie Française du Japon, the German Junior Chamber, Swedish Young Chamber Network, Swiss Young Professionals and the Canadian Chamber of Commerce in Japan 
We look forward to seeing you there!
 ***
The concept of eating out and living in an environment mixing art and fashion is reflected in Las Chicas House complex which provides a space for people from all over the world to actively communicate and interact.
This unique environment appeals to a wide variety of age groups, nationalities and socio-professional categories. Families with children and babies, artists, or business professionals find this House the perfect place to gather.
ラスチカスハウスのコンセプトは、食・住・アート・ファッション等の複合的提案を図りながらこの空間に介在する人々のコミュニケーションを活性させることです。
そのユニークな環境は広範囲の年齢層にアプローチが可能なものであり、お子供様連れの家族からアーティスト、ビジネスマンなどとあらゆる職種・国籍の人々が訪れています。
***
Please take a minute and like the CCCJ on our Youtube, LinkedIn, Facebook and Twitter accounts
Event Details
October 28 (Wed)


Registration Closed
10:00 ~ 12:00
Las Chicas
5-47-6 Jingumae, Shibuya-ku, Tokyo
no entry charge; discounted cash bar
Registration is Closed