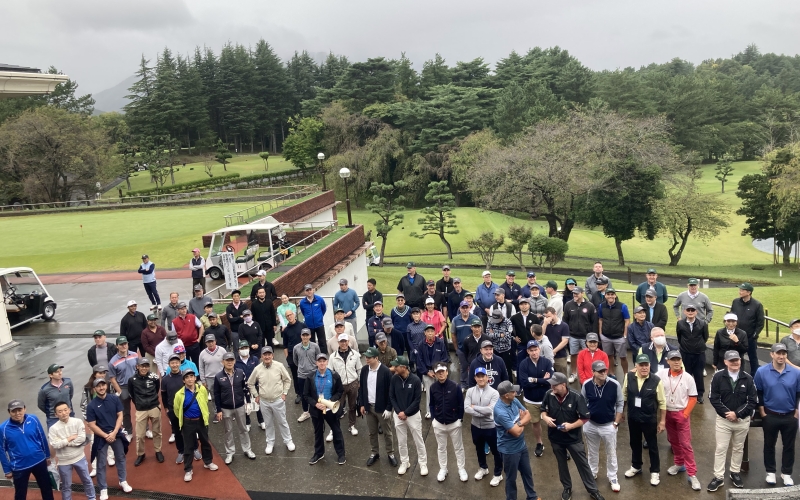 North America - Europe Golf Challenge in Japan 2023
Our popular and longstanding North America - Europe Golf Challenge in Japan is back for the its 19th installment! The tournament will be played on Friday, October 6, at the Atsugi Kokusai Country Club in Kanagawa prefecture. The tournament features a friendly competition between Team North America and Team Europe, along with Individual competition for everyone as well as a Women's competition. Competitions aside, the tournament is focused on fun, seeing old friends, and making new ones. All players from experienced beginners to single handicappers are welcome.
Registration
Registration is now open, so sign up yourself, together with your friends, or invite your customers before the player roster is full from this Registration Page. We are expecting a fun day with almost 150 participants! The participation cost has two parts: a 3,000 yen non-refundable registration fee (paid to CCCJ by bank transfer) and a 22,500 yen play fee (paid to the club). The total fee of 25,500 yen covers the green fee, caddie, lunch on the course and party after play, including free flowing drinks for both the lunch and party.
Note: Round-trip bus transportation is free for the first 40 to sign-up for it. For your safety and comfort, if you are planning on drinking alcohol, please sign-up for the bus or plan to ride with a designated driver.
Sponsoring the Event
North America-Europe Golf Cup is a high-value sponsorship opportunity and available to you. If you want to promote your company, including having your logo on the tournament website with a link to your webpage, please sign-up as a sponsor. Sponsors who sign-up now will get exposure on the tournament website until the site is refreshed for the next tournament. Sponsors will be included in printed and branded materials, including posters, the information guide to players, and the pocket guide, as well as at the award/prize reception after play. See for the official webpage for more information.
Event Details
October 06 (Fri)


Register by

Oct 2nd 2023

08:00 ~ 17:00
Non-refundable 3,000-yen registration fee (paid to CCCJ), Play fee of 22,500 yen (paid to the Club)