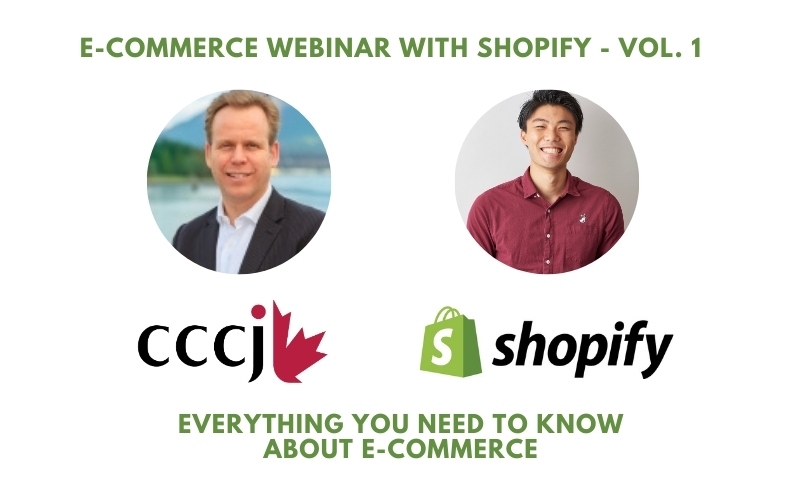 E-Commerce Webinar with Shopify - Vol. 1
E-Commerce Webinar Series with Shopify - Vol. 1: Everything you need to know about E-commerce and Shopify
Shopify is the leading omni-channel commerce platform for business owners. The Shopify platform was engineered for reliability and scale, making enterprise-level technology available to businesses of all sizes. Shopify currently powers over a million businesses in approximately 175 countries and is trusted by independent business owners and brands such as Unilever, Allbirds, MVMT, Kylie Cosmetics, and many more.
Kohei Ishida, Community & Partner Marketing Manager, Shopify Japan will share the current state of e-commerce and how Shopify can be utilized in this environment.
Date: Friday, October 16, 14:00 - 15:00
Moderator: CCCJ Governor and event committee co-chair Marc Bolduc
・E-commerce and its current state: What is E-commerce? What is the benefits of going online? What are the trends?
・What is Shopify? Learn about Shopify's history, and its key benefits and features for e-commerce. 
・Q&A (15 minutes)
Please register by Oct. 15th for the webinar and list your industry in the comments box. You will receive a Zoom link prior to the start of the webinar on Oct. 16th. 
Event Details
October 16 (Fri)


Registration Closed
14:00 ~ 15:00
Free
Registration is Closed