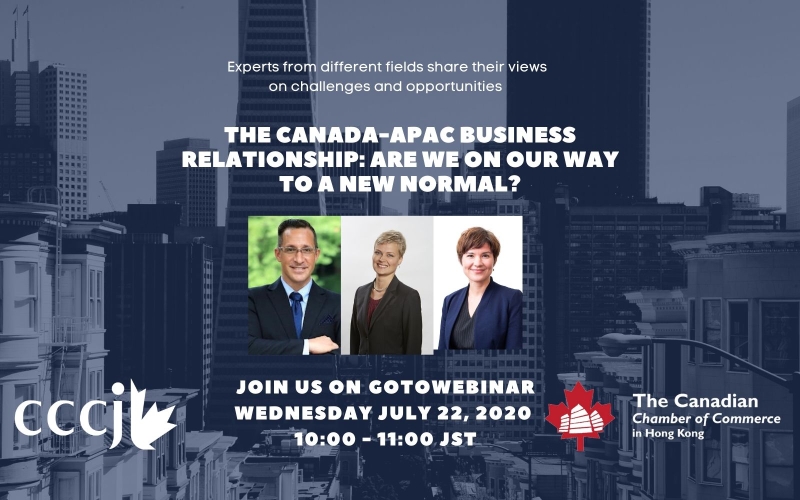 The Canada-APAC Business Relationship: Are We On Our Way to a New Normal?
CCCJ is pleased to continue our webinar series taking on COVID-19 this month, this time joined by our fellow Chamber in Hong Kong.
The Asia Pacific (APAC) region is home to Canada's second- and fourth-largest trading partners (China and Japan, respectively) and there is no question that the long history of economic, political, and human connections between Canada and APAC will continue to deepen through the pandemic and beyond. But how will the social and economic impact of COVID-19 change business relationships between Canada and the Asia Pacific? Expert panelists from Japan and Hong Kong will share their views on the challenges and opportunities facing Canada-APAC business as we make our way to a new normal.
Moderator:
Webinar panelists:
Date: July 22, Wednesday
Time: 10:00 - 11:00 (Japan Standard Time)
We will send you the login details the day before the event.
Event Details
July 22 (Wed)


Registration Closed
10:00 ~ 11:00
Free
Registration is Closed