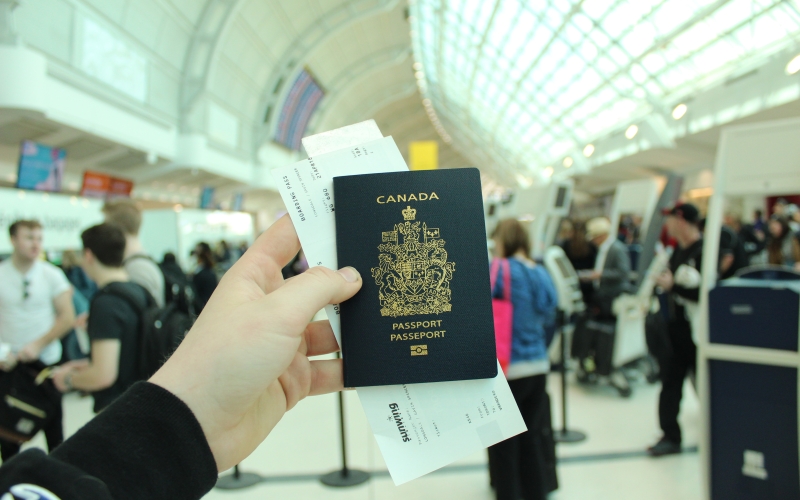 The CCCJ issues a statement expressing concern on re-entry restrictions for long-term foreign residents in Japan 在日カナダ商工会議所は, 日本に滞在する外国人の再入国制限に関する要望書を日本政府に提出
Tokyo - July 31, 2020 - The Canadian Chamber of Commerce in Japan has issued a statement on its website regarding the Japanese government's strict re-entry conditions. Since Japan declared a state of emergency in April and put in place strict entry conditions for those travelling from many countries, Canadians who are foreign residents in Japan have been adversely affected. 
The position of the CCCJ is that these restrictions will be harmful to bilateral trade and investment, as well as for the personal life of Japanese-Canadian families if they are to continue in the long-term. The new relaxation of entry restrictions announced yesterday is a step in the right direction. However, the CCCJ believes similar entry procedures should be extended to all foreign national residents in Japan, including those who left Japan after the entry ban. 
Canada and Japan have a strong trade relationship and are both members of the CPTTP trade partnership, being two of the most prominent members. Currently, the contributions that foreign residents make to Japanese businesses and the Japanese economy are diminished if they are included in entry restrictions for Japan and treated the same as tourists. 
Respectfully, the CCCJ urges the Japanese government to consider relaxing the in-bound travel ban for all foreign national residents in Japan, while still keeping quarantine and safety protocols in place. This applies to those under permanent resident status or long-term working visas and their immediate family members.
About the CCCJ
The Canadian Chamber of Commerce in Japan is a private sector, not-for-profit business organization founded in 1975 to promote the development of commerce between Canada and Japan. Representing some 35 business sectors, the CCCJ is a member-driven organization and is the longest-serving Canadian Chamber in Asia. With over 400 member representatives, the CCCJ represents a broad cross-section of businesspersons and entrepreneurs from Canada, Japan and other countries. Membership is comprised of Canadian companies and individuals with ties to Japan and Japanese companies and individuals with ties to Canada.
Media contact: For media enquiries in Japanese, English or French, please contact the CCCJ office at (0)3 6811-2391 or info [at] cccj.or.jp.
2020年7月31日 在日カナダ商工会議所は、日本に滞在する外国人の再入国制限に関する要望書を日本政府に提出しました。4月の緊急宣言以降日本在住のカナダ人の日本への再入国を禁止する現在の入管法により多大な影響を受けております。
昨日、入国拒否対象地域指定以前に日本を出国した再入国許可保持者以外の再入国が認められましたが、それ以外の「永住者」「日本人の配偶者または子」「永住者の配偶者または子」「定住者」の入国禁止の緩和を検討を希望しております。
(日本人帰国者と同様、PCRテスト、一定期間の強制隔離の対象)
日本とカナダはCPTPPの二大経済国であり、CPTPPの調印以来、日加の二国間の貿易と投資ならびに人々の移動が劇的に増大しています、日本在住のカナダ人及びにすべての日本在住の外国人居住者の再入国を認めることを検討するよう求めています。
メディア関連のご質問は、英語、日本語、フランス語にて対応可能です。  CCCJ  (0)3 6811-2391 またはメール info [at] cccj.or.jpまで。