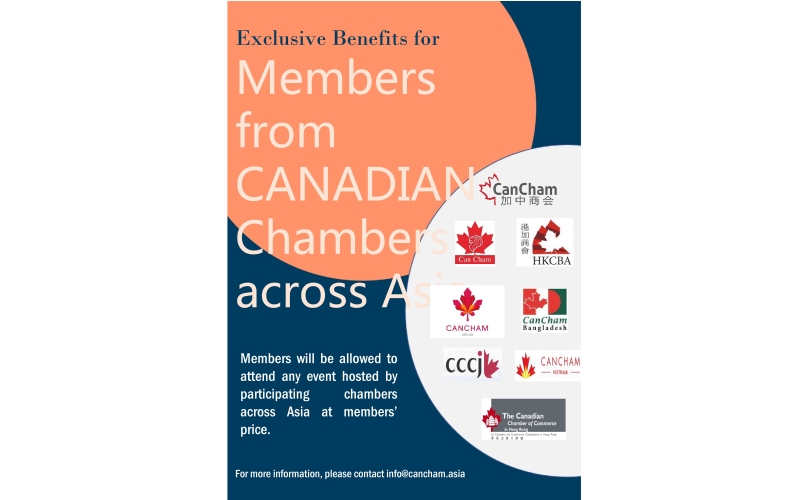 New membership benefits for CCCJ Members
Membership rights of Canadian Chambers of Commerce have been expanded with a new cross-chamber agreement.
From now on, CCCJ Members will be able to attend any event hosted by a participating chamber across Asia at the local members' price. Participating chambers include the Canadian Chambers of Commerce in Hong Kong, Shanghai, South Korea, Taiwan, Singapore, Bangladesh, Vietnam and Macao.
For more information, please contact info [at] cancham.asia.