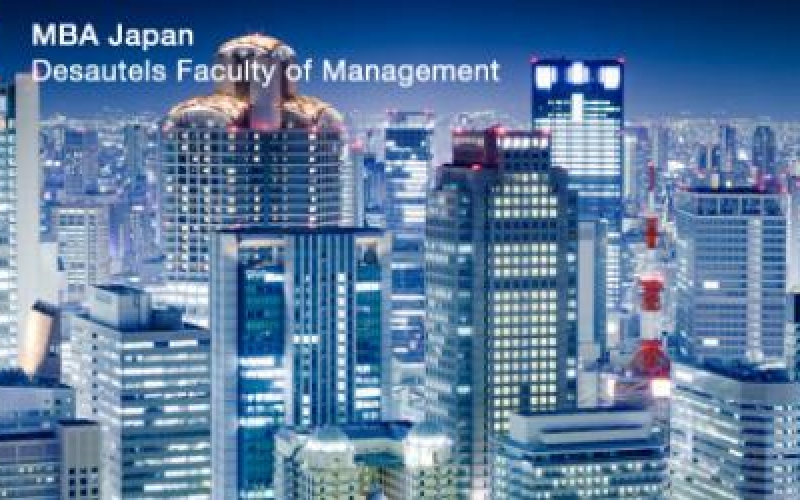 MBA Japan: Tokyo's Leading MBA McGill Uni. Named Top 20 in World
McGill University again ranked among the Top 20 Universities in the world in 2012.
September 14, 2012
McGill University is again ranked with the very top universities in the world by QS World University Rankings: the most trusted and reliable source for University ranking information. 
Ranking 18th in the world overall, McGill once again demonstrates its leadership in attracting the best students and researchers, and producing leaders in medicine, commerce, education, science, engineering, and public service amongst her alumni. 
http://www.topuniversities.com/university-rankings/world-university-rank...
Other notable peer universities include: Columbia University at #11, Stanford University at #15, University of California at Berkeley at #22, University of Hong Kong at #23, and National University of Singapore at #25.
 マギル大学はQS世界大学ランキングで18位
6年連続でトップ20にランクイン
カナダのケベック州モントリオールに本部を置くマギル大学はQS世界大学ランキング2012-2013の発表で第18位にランクインされています。現在まで6年連続で世界トップ20大学にランクインされています。2011年には17位 、2010年には 19 位とそれぞれ評価されています。
"我々はマギル大学が毎年高く評価されていることを非常に喜んでいます。"と学長兼副総長のヘザーマンロー· ​​ブラム氏は言う。 "それは多くの才能と献身の精神、そして本校の教職員と学生の日々の努力によりもたらせれた結果です。我々はまたカナダの3つの大学がトップ20に2校ランクインされ、トップ50に1校ランクインされていることも非常に嬉しく思います。"と語っています。
2004年にスタートしたQS世界大学ランキングは 、6つの評価指標で構成されています: アカデミックの評価(40%)、雇用者の評価(10%)、学生一人あたり教員比率(20%)、教員一人あたりの論文引用数(20%)、外国人教員比率:(5%)、留学生比率(5%)
詳しい内容をご覧になるにはこちらのサイトにアクセスしてください: www.topuniversities.com
マギル大学は1821年ケベック州モントリオールに設立されたカナダ有数の高等教育機関です。現在2つのキャンパス、11の学部、11のプロフェッショナルスクール、300の研究プログラムがあり、8300人の大学院生を含む37,000人以上の学生が在籍しています。また世界150カ国から7,200人を超える留学生が在籍し全体の20%となっています。学生の半数以上は英語が母国語ではなく、6200人以上がフランス語を話します。