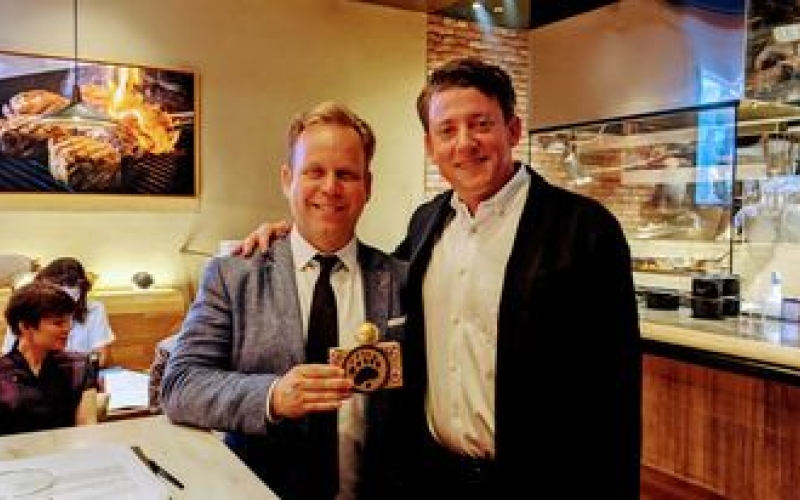 Annual General Meeting 2023 and Networking Party
On Friday, June 16, CCCJ held its Annual General Meeting (AGM), Chaired by David Anderson at Hylife Pork Table, a Corporate member.
All the agenda items were approved by the attended members, and Gordon Hatton announced the election results of the Board of Governors and Officers as the following:
Marc Bolduc for Chair; Annamarie Sasagawa for Vice Chair; Peter Armstrong, Stephen Nagy, Anne Parent, Aaron Reist, Karl Pires, Riyo Whitney, Neil van Wouw, and Akira Yamaguchi for Governors,
who will serve a two-year term. Congratulations!
At the end of the meeting Sadaaki Numata, the Chairman of the Honorary Board of Advisors (HBA), made a special announcement introducing Kazuhiko Toyama as a new HBA member, which is approved by the Board of Governors.
After the AGM was adjourned, more than 60 people, members and non-member alike, enjoyed food and drinks provided by Hylife Pork Table.