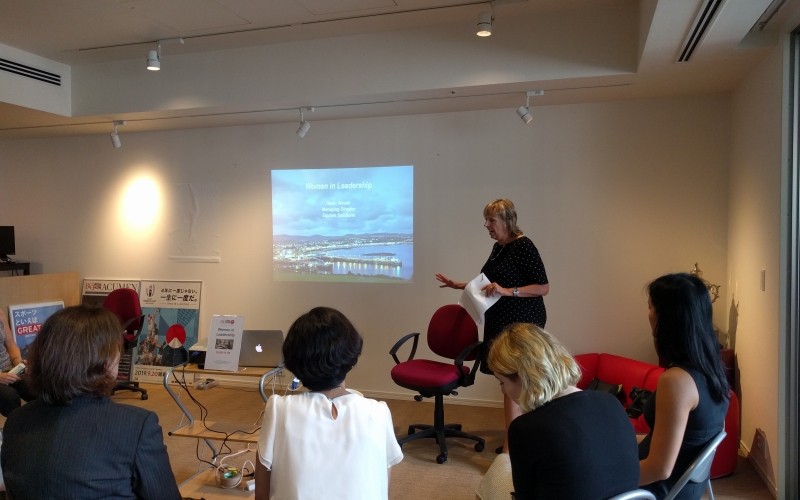 On the morning of September 14, British Chamber of Commerce in Japan (BCCJ ) and CCCJ members joined the presentation by Helen Woods, Managing Director of Equiom Solutions currently manages Equiom's team of tax professionals, who deliver compliance and consultancy tax services to individuals, companies and trustees and ensure that all entities managed by Equiom are tax compliant.
Helen did a quick introduction of her career path and how Equiom Solution is changing to have more female leaders in the company.
In her presentation, she mentioned 40 female employees were promoted during 2017.
Although there are more women in management position, there's still a struggle for women to choose whether they continue their career, or work as a part-time after having a family, as well as having a career break makes it  harder for women  to reach to the higher level in the company.
Her presentation was concluded with the FAQ where members asked various questions and it was a comfortable and enjoyable environment for our members to talk about their ideas and share with other women.
CCCJ is hoping to have more events on women focuced in the future so stay tuned!