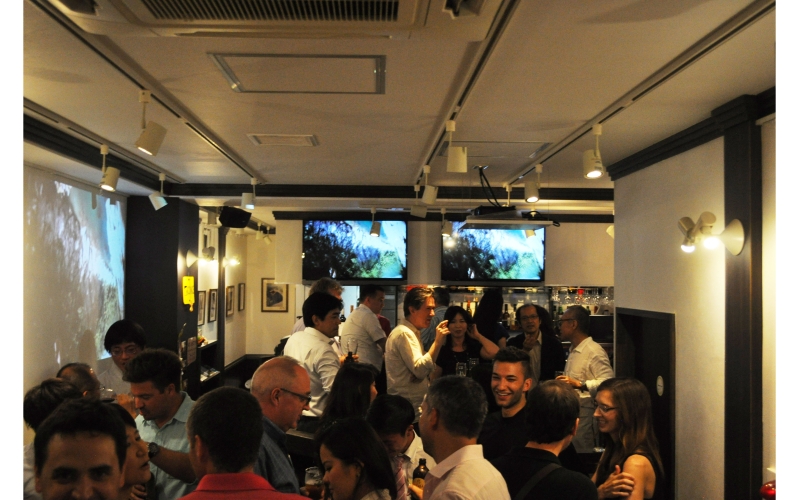 Mid-Summer's Night Monthly Mixer
Last night, the CCCJ hosted its Mid-Summer's Night Monthly Mixer at  Whistler Café, a cozy "Canadian Dining" themed restaurant tucked away behind Jimbocho station. Members and friends packed the small bar, and enjoyed an assortment of imported Canadian wines and brews. 
Scandal Breweries' Ale and Lager were popular with event attendees and the café/bar's Poutine was also given a CCCJ stamp of approval by resident critics.
About the venue: Canada and "Ski Chalet" themed casual bar
Location: 〒101-0051千代田区神田神保町1-18-10 (神保町駅A5 出口 徒歩2分)
Facebook & Website
Alternate locations: Whistler Café Naeba and Whistler Café Alts Bandai
Thanks to all of those who attended!