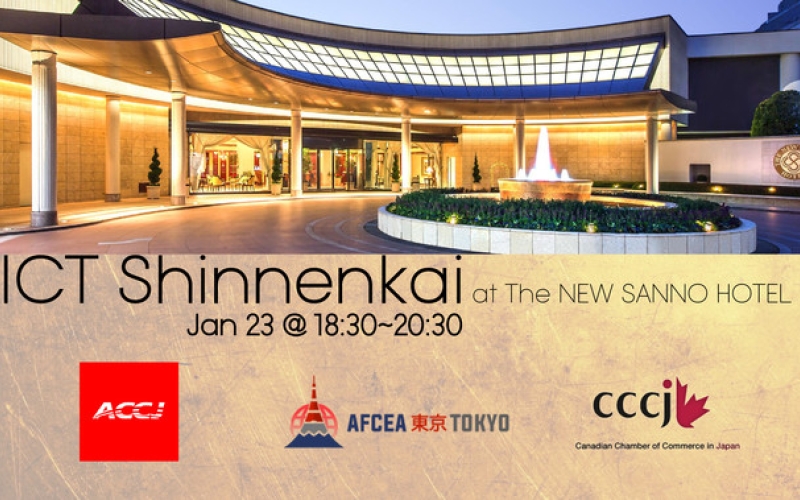 Event Report: 2018 ICT Shinnenkai
On January 15, the CCCJ co-hosted the 2018 ICT Shinnenkai together with the AFCEA and the ACCJ's Information, Communications and Technology Committee. The event took place at The New Sanno Hotel in Hiroo.
Approximately 80 participants joined us to celebrate the new year in style. The ICT Shinnenkai provided ample opportunities for networking with new people as well as catching up with old friends.
The CCCJ would like to thank the AFCEA and the ACCJ ICT Committee Chairs and Members for organizing this event. We would also like to thank all attendees and wish everyone an excellent 2018.