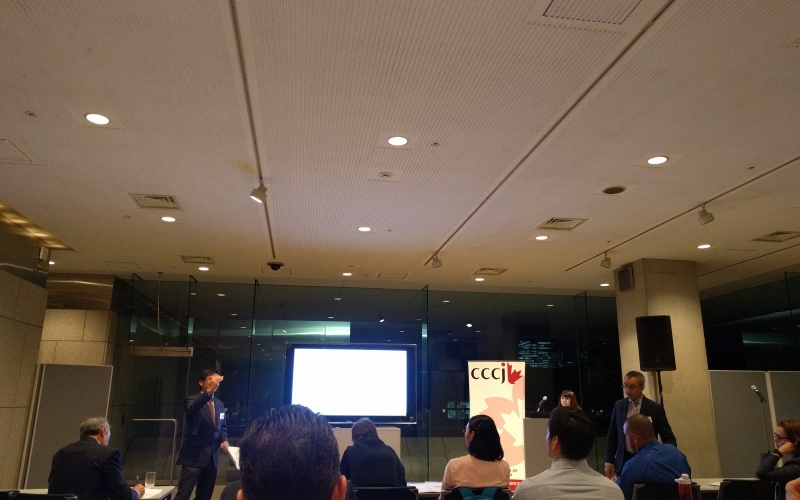 CCCJ Canada/Japan tax and business start up seminar
In collaboration with Trowbridge International Tax and Altesta Corporation the seminar was about Canadians living or working abroad on TAX AND PENSION PLANNING.
The CCCJ hosted two tax seminars for Canadian expats living in Japan at the Embassy of Canada to Japan on November 15th.
Using an interactive case study approach, Trowbridge tax expert and partner Ernie Nagratha helped Canadian expatriates navigate the complex world of international tax, along with his colleague Masahiro Yamazawa from Altesta Corporation (Tokyo), they covered topics from a Tokyo and Canadian perspective.
We also had a short presentation by the Embassy of Canada to Japan, immigration officer Harold Wulf.
The seminar advised using various case studies on tax planing, retirement planning, pension planning and so much more valuable information to Canadians living in Japan.