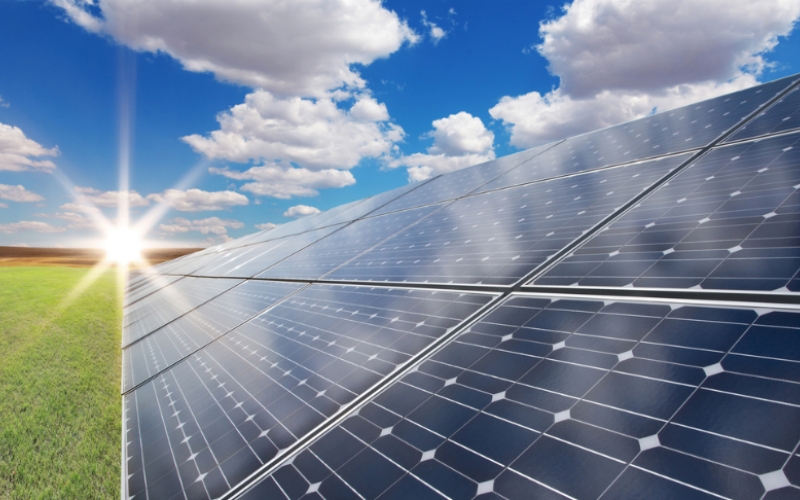 [Mathyos Energy Update] Iran & North East Asia/Japan : Future Energy Engagement
Mathyos Energy Update
Iran & North East Asia/Japan: Future Energy Engagement
Tom O'Sullivan, Director, Mathyos Energy
***
After a 35 year stand-off and following 22 months of intense negotiations the US and P5+1 announced a final nuclear agreement (JCPOA) with Iran last Tuesday.
China was the only East Asian country that participated in the negotiations, as a member of the UN Security Council, and is Iran's largest trading partner ($33bn in 2013). South Korea is Iran's 5th largest trading partner and Japan is # 7th.
Iran has the 4th largest proved crude oil reserves in the world (10% of global total and 13% of OPEC reserves) and the world's 2nd largest natural gas reserves behind Russia. Japan had procured 10% of its oil from Iran but this declined after international sanctions were imposed on oil and gas exports in 2012. International sanctions profoundly affected Iran's energy sector and the overall economy.
Iranian GDP ($350bn) is now only $100bn more than Greece's although it has 8x Greece's population. Saudi GDP is almost 2x Iran's.
Hence, we would expect Iranian GDP to climb to at least $500bn (+$150bn) over the next decade assuming implementation of the JCPOA and no snap-back of sanctions.
We expect North East Asian countries to become  major investors in Iran over time as sanctions are lifted given strong historic and commercial connections between Iran and China, Japan, and South Korea. Iran has a 1,500km coastline  on the east coast of the Persian Gulf and hence is critical to maritime security in the Gulf region. Japan's proposed changes to its security status are meant to address, among other risks, perceived risks to its energy security in the Persian Gulf and the Strait of Hormuz.
Advance teams of potential Asian investors may already be in Tehran alongside their US and EU counterparts. Iran may also be a safer place to do business compared with some other ME countries.
UAE, India, and Turkey are among Iran's other largest trading partners. We would also expect to see benefits for adjacent countries such as Turkmenistan, Turkey, Azerbaijan, and Armenia that may benefit from infrastructure build-outs particularly pipelines.
Expectations are that Iran will now ramp up its oil production from 3.4 mbpd to 5 mbpd by 2020 which may be contributing to recent declines in WTI and Brent prices. Gas production is expected to ramp up to in excess of 250 bcm/yr (2.5x Japanese annual consumption).
Iranian Foreign Minister, Jarad Zarif,  confirmed in Japan last year that Iran needs at least $100bn of oil and gas investment.
As part of sanctions relief Iran is expected to access offshore financial reserves in excess of $100bn and be readmitted to the SWIFT payments clearance system.
The adoption day of the agreement is still months ahead and will only occur 90 days after a UN resolution that is expected this month or August. President Obama is expected to submit the JCPOA to congress this Sunday, July 19th.  The US congress is currently expected to oppose the agreement after a 60 day review period. However, this outcome is expected to be vetoed by President Obama.
Japan's Yukiya Amano is DG of the IAEA which is expected to be the main verification agency for the agreement.
Hence, full implementation is not expected to take place until December 2015 or Q1 2016.
We look forward to monitoring these Iranian developments with you in the weeks and months ahead.
***
About Mathyos
Mathyos is an Asian Energy Consulting company based in Tokyo. ​
Founded in April 2012, Mathyos provides unbiased independent advice to our Energy and Power clients in Japan, Asia, and around the world. Mathyos is networked into the major Energy and Power markets in Western Europe, Central Europe, Russia and the CIS countries, North America, Middle East, Africa, Oceania, and South America as well as its home markets of Japan and Asia Pacific. We thrive in providing our clients with up-to-date advice on Energy and Power developments around the world in the these rapidly changing global, and market environments.
At Mathyos, we are constantly reviewing the changing and evolving technology developments that directly impact Energy and Power markets, the economic and market impacts of changing strategies, government policies on Energy and Power developments, as well as fuel usage and pricing in order to provide our clients with the most-up-to-date advice to advance and improve their business strategies.We are a small but flexible organization and totally committed to serving our clients in this one sector of the economy: Energy & Power.
We look forward to serving your needs in every way we can with all of our Energy and Power.
For more information on Mathyos, visit their website at: http://www.mathyos.com
***
Please take a minute and like us on our Youtube, LinkedIn, Facebook and Twitter accounts
***