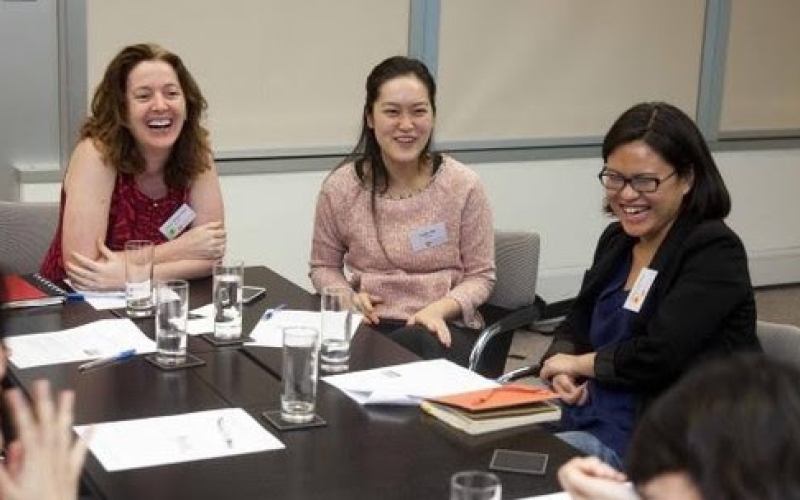 Focus on: Helen Woods, Managing Director of Equiom Solutions
Over recent months, the BCCJ office has received feedback from our female members, requesting more events and meetings led by women.
On the morning of September 14 we at the CCCJ office are very pleased to be welcoming to the BCCJ offfice Helen Woods, Managing Director of Equiom Solutions who will be visiting Tokyo as part of a wider Asia tour.
Equiom, an international services provider, is one of the newest Corporate members of the BCCJ. Helen has over 25 years experience in the tax planning industry. She currently manages Equiom's team of tax professionals, who deliver compliance and consultancy tax services to individuals, companies and trustees and ensure that all entities managed by Equiom are tax compliant. Helen has a broad knowledge of UK and Isle of Man tax issues in addition to extensive experience of estate planning, advising on residence and domicile issues and providing advice in respect of non-resident settlements. 
Members of the British Chamber of Commerce in Japan (BCCJ) and Canadian Chamber of Commerce in Japan (CCCJ) are invited to join the conversation with Helen. This event is free to attend. Women and men are welcome.
Event flow
0950 Doors open
1000 Event start time, coffee and tea
1005 Roundtable begins (Helen's background, current day-to-day responsibilities, M:F ratio in firm, interacting with male colleagues in senior management team, challenges of being a women in tax industry, sharing tips for surviving and thriving!)
1100 Doors close
For more information go to https://www.bccjapan.com/events/2018/9/ladies-leadership/#tickets_price
To sign up please email lori [at] bccjapan.com
Due to office security restrictions, reception will start at 09:45 and attendees arriving after 10:10 can not be admitted.
セキュリティの都合上 当日の受付はビル1階入口にて9時45分から10時10分までとさせていただきます。それ以降に到着されてもご入場できません。 
Event Details
September 14 (Fri)


Registration Closed
10:00 ~ 11:00
The British Chamber of Commerce
Ark Hills Front Tower RoP 2-23-1 Akasaka Minato-ku Tokyo 107-0052 〒107-0052 東京都港区赤坂2-23-1 アークヒルズフロントタワーRoP 在日英国商業会議所 Due to office security restrictions, reception will start at 09:45 and attendees arriving after 10:10 can not be admitted. セキュリティの都合上 当日の受付はビル1階入口にて9時45分から10時10分までとさせていただきます。それ以降に到着されてもご入場できません。
Free
Registration is Closed