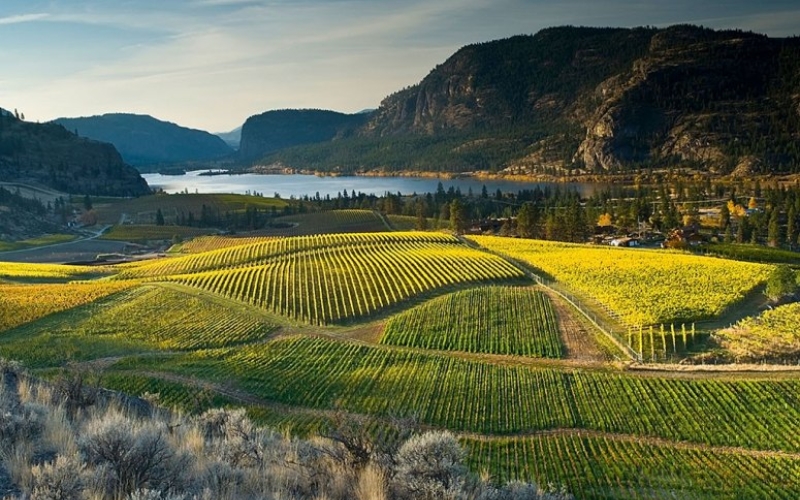 Valentine's Day Celebration
Blue Mountain Vineyards Wine Event!
Join us to celebrate the Valentine's Day with Christie Maverty from one of Canada's oldest and most respected wineries, Blue Mountain!
We promise an evening of good company with Canadian-inspired finger foods and special Nomihodai with Blue Mountain wines at Club 21, Marunouchi Cafe! You can enjoy 5 of their 90 plus point wines - sparkling, Pinot Gris, Chardonnay, Gamay Noir and Pinot Noir.
About Blue Mountain:
Since 1971, Blue Mountain has grown premium grapes on its South Okanagan vineyard to produced world-class wines.  Focusing on varietal wines made from Pinot Blanc, Pinot Gris, Sauvignon Blanc, Chardonnay, Gamay Noir, and Pinot Noir, Blue Mountain strives to produce complex, age-worthy wines, consistent in style while allowing the expression of both the terroir and the individual growing season.
Heavenly Vines - Distinctive Canadian Wines, has now made these wines available for the first time in Japan.
カナダのワインでバレンタインをお祝いしましょう!
Blue Mountainは、バスー湖を臨む、絵のように美しい南オカナガン渓谷にある家族経営の醸造元。マヴェティ一家が1971年からこの地で農園を開拓しており、1991年にワイナリーを始めました。創業当初からサステイナブルなブドウ栽培を実践しており、自社栽培のブドウのみを使用しています。ピノブランやピノグリ、シャルドネ、ソーヴィニヨンブラン、ガメイ、ピノノワールの品種にフォーカスし、味わいに深みのある長期熟成可能なワインを造っています。テロワールとヴィンテージの特徴がよく表現されていつつ、一貫したスタイルを感じられるのが彼らのワインの特徴です。
To register, please email info [at] heavenlyvines.com  
申し込みはinfo [at] heavenlyvines.comまで
Event Details
February 14, 2014
Registration Closed
19:00 - 21:00
Marunouchi Cafe, Club 21
Shin-Tokyo Bldg 1F 3-3-1 Marunouchi, Chiyoda-ku Tokyo TEL : 03-5288-6125
6000 JPY
Registration is Closed