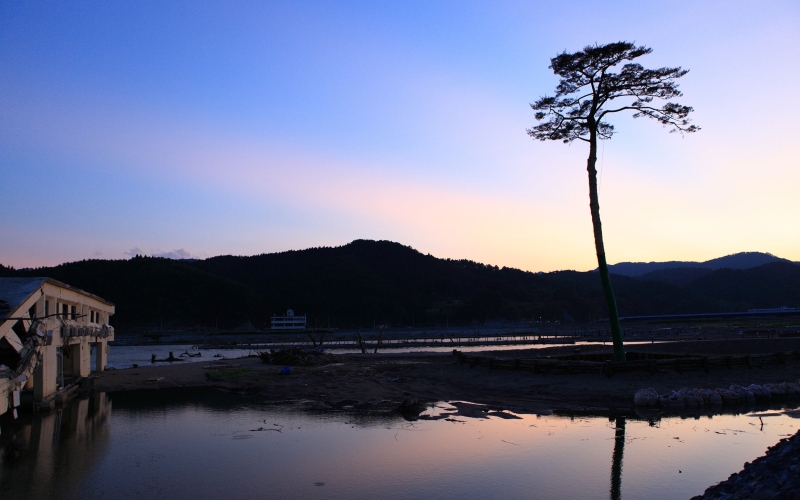 Tohoku Two Years on Firsthand reports from those helping to rebuild Japan
Two years on from the Great Tohoku Earthquake, many groups and organisations continue to play a vital role in supporting the people in the region and the recovery and rebuilding of Tohoku. 
At this special two year anniversary event, representatives from four groups actively involved in the region will provide firsthand reports on their experiences to date, and give insights into the current situation and ongoing needs and challenges that are likely to be faced. 
Following the presentation, enjoy a delicious buffet and Australian and New Zealand wine.  With participation of members and guests from three chambers, this will also be an excellent networking opportunity.
This event is being jointly-held with the Australian and New Zealand Chamber of Commerce in Japan (ANZCCJ) and the American Chamber of Commerce in Japan (ACCJ).
PANELISTS:
Habitat for Humanity Japan: Michael Connolly
Michael Connolly, Project Coordinator for the Miyagi Office of Habitat for Humanity Japan, runs volunteer and relief-centred projects to assist the community-rebuilding efforts in disaster-affected communities of Tohoku. In 2012, these projects included repairing tsunami-damaged community centres, furniture-building projects for Temporary Housing communities, aid distribution, and constructing community-use sheds on remote islands.
By the six-month anniversary of the March 2011 earthquake and tsunami, Habitat for Humanity Japan had already mobilised more than 340 local volunteers to clean up nearly 390 homes and com- munity buildings. Another 54 homes had been repaired. Habitat for Humanity, an international NPO founded in 1976, is devoted to building "simple, decent, and affordable" housing, and addresses the issues of poverty housing all over the world.
O.G.A for Aid: Angela Ortiz
*O.G.A FOR AID has been actively involved in relief aid and recovery work in Minamisanriku since 19 March 2011 when they sent their first load of emergency supplies.  They continue to adapt to the changing needs and phases of recovery and have set in place various projects to support the economic, social and community rebuilding and healing. Current operations stretch from the south to the north and include Kitakami, Ishinomaki, the four areas of Minamisanriku: Iriya, Utastu, Shizugawa, Togura  and Oya, in Kessenuma city.
Angela Ortiz has played a key role in growth and development of O.G.A. for Aid, managing operations on the field as well as coordinating volunteers, specific project plans and development of long-term goals.
Playground of Hope: Michael Anop
Playground of Hope was born out of founder Michael Anop's volunteer activities subsequent to the March 11, 2011 earthquake.  The organisation installs playgrounds that help to recreate the foundations for strong communities in northern Japan and beyond. Michael and his wife Taeko Anop seized on playgrounds as the perfect living metaphor for Japan's rebuilding. Built in collaboration with Side By Side International (Japanese NPO with over 25 years' experience), Playground of Hope creates safe play. The community also helps to support and build the playgrounds, helping to repair the damage done to the social fabric of the communities.
In 2012 10 play spaces were built, with an additional 20 planned to be built this year.
Save Minamisoma Project: August Hergesheimer
It was a simple message on August Hergesheimer's Facebook wall back in mid-April 2011 that started relief efforts to deliver food to Minamisoma, Fukushima Prefecture.  As a result of those efforts, Save Minamisoma Project was born.  Save Minamisoma Project has been delivering food and safe drinking water directly to the residents of temporary housing shelters in Minamisoma who are in continuing need of assistance after the earthquakes of March 2011, the resulting tsunami , and the radiation from the Fukushima nuclear power plants.  100% of donation money is used to purchase fresh vegetables for delivery every 2 weeks. To date, over 43 deliveries have been made to the area.
Event Details
Tuesday 12 March
Registration Closed
Presentation: 7:00pm~
Australian Embassy, B2
Australian Embassy in Japan 2-1-14 Mita, Minato-ku, Tokyo 108-8361 Tel: 03-5232-4111
Members 5,000 yen
Registration is Closed