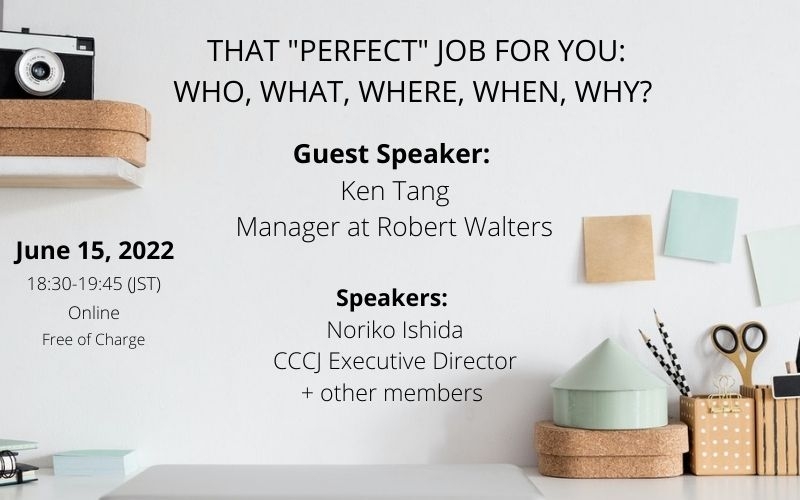 That "perfect" job for you: who, what, where, when, why?????
This event offered by the Education Committee is a part of the series on "Career Mentoring" for young professionals and anyone interested in transforming a career. 
We will discuss:
·  career trends in both STEM and non-STEM industries/occupations
·  skills that employers are looking for
·  best ways of finding that perfect job in Japan
·  examples of jobs with connections to Canada
Our guest speaker is Ken Tang, Manager at Robert Walters, a Corporate member, leading a team covering the Electronics/Semiconductor space. He is responsible for the 360 degree recruitment cycle, covering all phases of recruitment including sourcing, pre-screening, business development, interview process handling, salary negotiation, and more.
Our speakers for the non-STEM area include our own CCCJ Executive Director, Noriko Ishida who is very familiar with paving a career that has a Canadian connection. Other CCCJ members will participate to talk about Schools, Embassy, and Entrepreneurship. 
Join us for gaining information and for making connections!
The zoom link will be sent to registered participants a day before the event.
Event Details
June 15 (Wed)


Registration Closed
18:30 ~ 19:45
Members--Free, Non-Members--Free
Registration is Closed