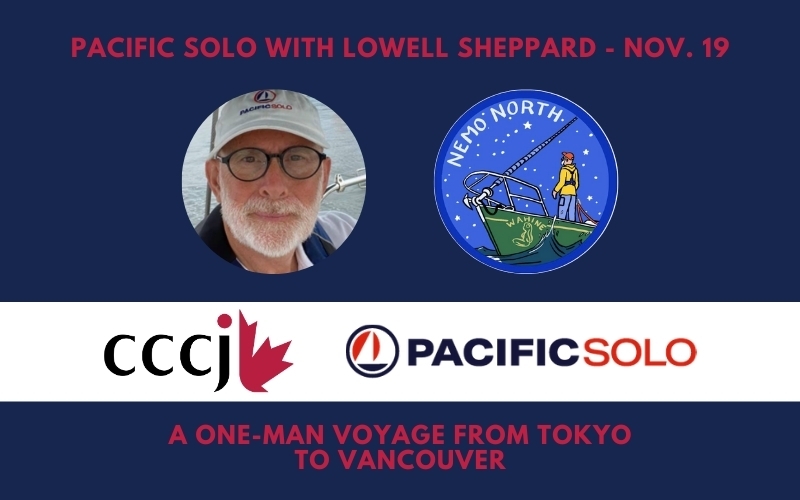 Pacific Solo Online Webinar
Lowell Sheppard is preparing himself for the biggest challenge of his life: a solo voyage across the North Pacific. Planned departure is set for June 2021. 
NEW DATE & TIME:  Nov 19th, 12:00-13:00 JST 
Sailing from Tokyo to Vancouver, Lowell will navigate to Nemo North which is the point in the North Pacific furthest from land in any direction. The voyage will take 2-3 months and covers 5,000 nautical miles. The expedition will pass through the Great Pacific Garbage Patch, bringing attention to the plight of our oceans and will conclude with Lowell being reunited with his 92 year old mother who is in a BC care facility. 
Pacific Solo is an environmental and education initiative and accompanies Navigate 22, a consulting company founded by Lowell in 2019. Pacific Solo will serve as a motif for exploration, sustainability, goal setting, and achievement. 
Please join us for an interview with Lowell about his upcoming journey to Vancouver, the preparation and the goal behind it. This online information session will be moderated by Marc Bolduc, and will be hosted from Lowell's sailboat, the SV Wahine.  
After registering, you will receive a Zoom link for the webinar on the day prior to the event.
Event Details
November 19 (Thu)


Registration Closed
12:00 ~ 13:00
Registration is Closed