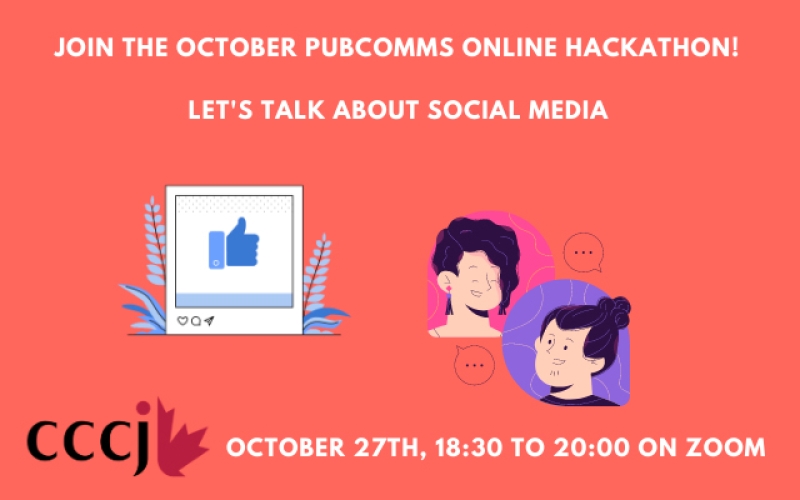 October PubComms Online Hackathon
Join the October PubComms Online Hackathon!
In-person CCCJ Hackathons are on pause for now, so the Publications and Communications committee is going virtual!
We invite all interested CCCJ members (members only please) to our upcoming online PubComms Hackathon. Our goal is to gather your brilliant ideas for how to enhance the CCCJ's social media presence.
If you have ideas and advice for us on digital content and/or want to get involved in Chamber digital communications and online community building projects!
Date:  Thursday, October 27th
Time: 18:30 to 20:00 JST 
Note: A ZOOM access link will be sent to participants the day before this event.
Event Details
October 27 (Tue)


Registration Closed
18:30 ~ 20:00
Free for CCCJ Member only
Registration is Closed