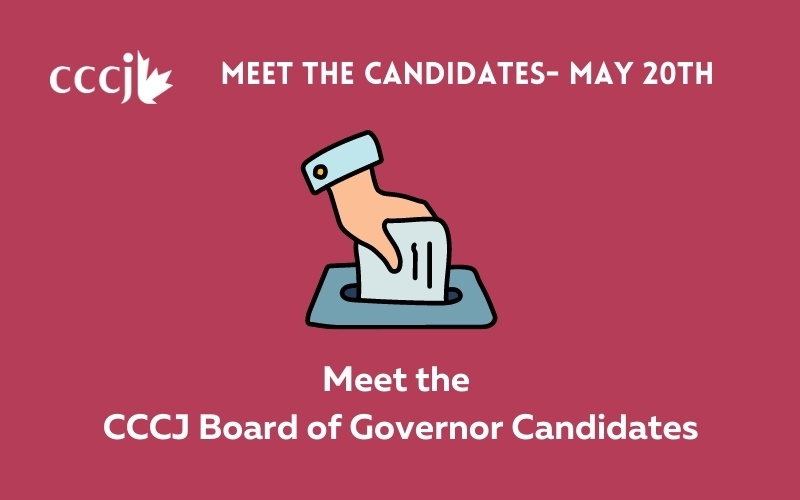 Meet the Candidates on May 20th - CCCJ 2021 Election
Meet the Nominees for the 2021 CCCJ Governor Elections!
The CCCJ is proud to bring our members a chance to speak with the 10+ nominees for the upcoming 2021 CCCJ Governor Elections, live on Zoom!
The CCCJ is a community built by its constituents, and one of the best and most important ways to make your voice heard is to vote! By doing so, all of us together can make the Chamber more exciting, more inclusive, and more robust!
You will receive the details for login by email.
This event will be conducted by Neil van Wouw.
Event Details
May 20 (Thu)


Registration Closed
18:00 ~ 19:30
Free
Registration is Closed