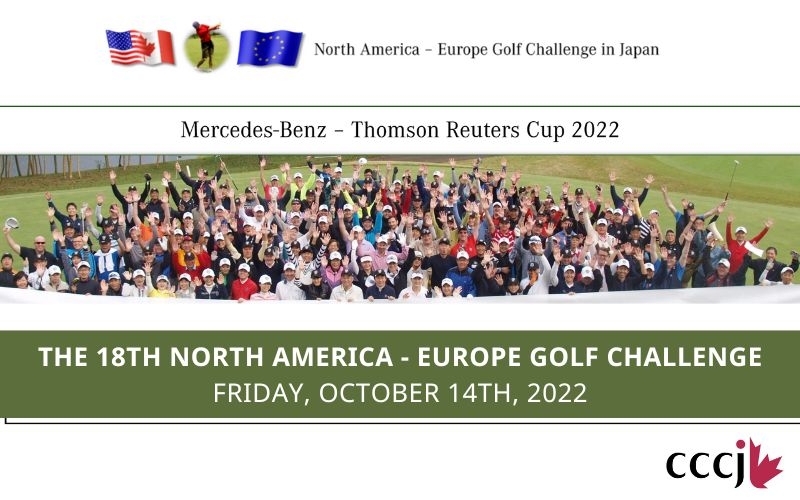 CCCJ Members are invited to The 18th North America - Europe Golf Challenge, Mercedes-Benz Thomson Reuters Cup 2022 on Friday, October 14th at Atsugi Kokusai Country Club.
For the general information is available at http://mbtrcup.com/
and to register, please read the Guidelines first then proceed to the CCCJ Registration Page.
Please feel free to contact the Office at info [at] cccj.or.jp if you have any questions.
Event Details
October 14 (Fri)


Registration Closed
08:00 ~ 17:00
Atsugi Kokusai Country Club
Registration Fee: ¥3,000, Play/Event Fee ¥22,500
Registration is Closed