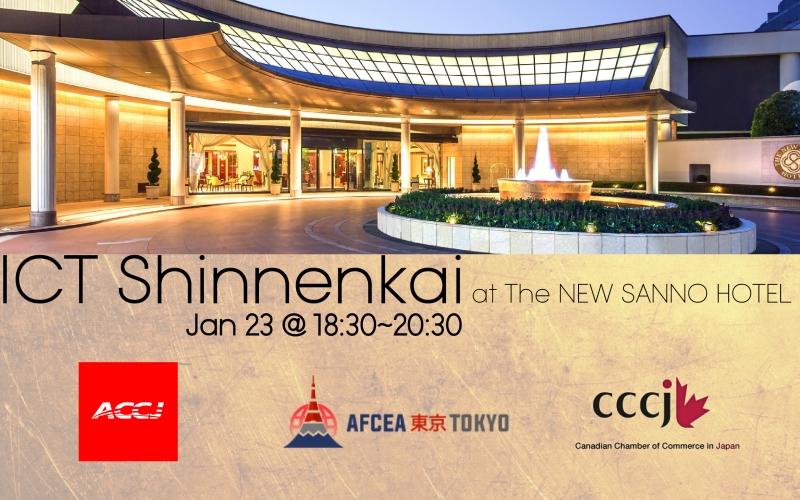 ICT Shinnenkai at the New Sanno Hotel with AFCEA & ACCJ
We would like invite you to a special ICT Shinnenkai on January 23rd, co-hosted with the ACCJ's Information, Communications and Technology Committee, and AFCEA Tokyo (the Armed Forces Communications and Electronics Association, Tokyo). This event will be held at The New Sanno Hotel in Hiroo, and is an excellent opportunity to have a gathering IT and security professionals. Three drink vouchers and a buffet dinner are included in the great member rate of 5,000 yen.
*If you cancel after the stated deadline, the full meeting fee will be charged to your account. Sorry, no substitutions or walk-ins.
**The New Sanno is a U.S. military complex, and requires an official government-issued identification card with picture (i.e., Passport or Residence Card) for entry.
***If your passport was not issued from Canada, USA, or Japan, please email jody.pang [at] cccj.or.jp.
Event Details
January 23 (Tue)


Registration Closed
09:30 ~ 11:30
The New Sanno Hotel
〒106-0047 Tokyo, 港区Minamiazabu, 4−12−20
Members 5000 yen, Non-members 8400 yen
Registration is Closed