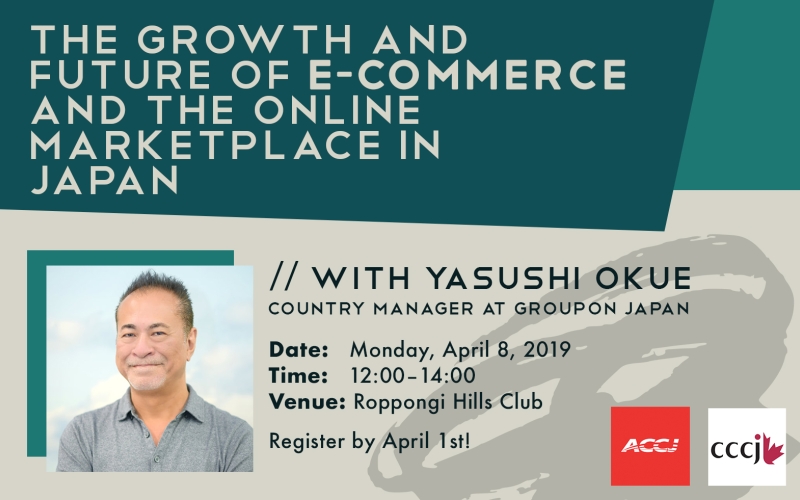 The Growth and Future of E-Commerce and the Online Marketplace in Japan
CCCJ is happy to co-host a guest speaker event with American Chamber of Commerce.
Event Overview
Increasing demand for e-commerce plays an important role in the Japanese economy, and service-oriented e-commerce alone accounts for $46 billion in revenue and the fastest growth rate at 11.3% per annum.
In this talk, Groupon Japan Country Manager Yasushi Okue will provide an exclusive look at the growth and future of the e-commerce online marketplace in Japan, and how organizations are adapting to evolving purchasing preferences while building customer loyalty and trust.
Topics to be covered include:
- The current e-commerce landscape (e.g. consumer lifestyle service sector)
- Unique market characteristics that support continued e-commerce growth
- The future of the e-commerce service sector, including challenges and opportunities
- Groupon's rise in global/local strategic growth from the view of a US business operating in Japan
About the Speaker
Yasushi Okue is Country Manager at Groupon Japan, the Japanese subsidiary of Groupon's worldwide e-commerce marketplace, which is now available in more than 15 countries. Okue is responsible for leading the organization's revenue-generation operations and has been bridging the gap between the Japanese consumer market and businesses that sprung out of US-based IT technologies for the past 10 years. He has worked for companies such as Amazon, Twitter, and AOL (now Oath Inc.) in various executive roles.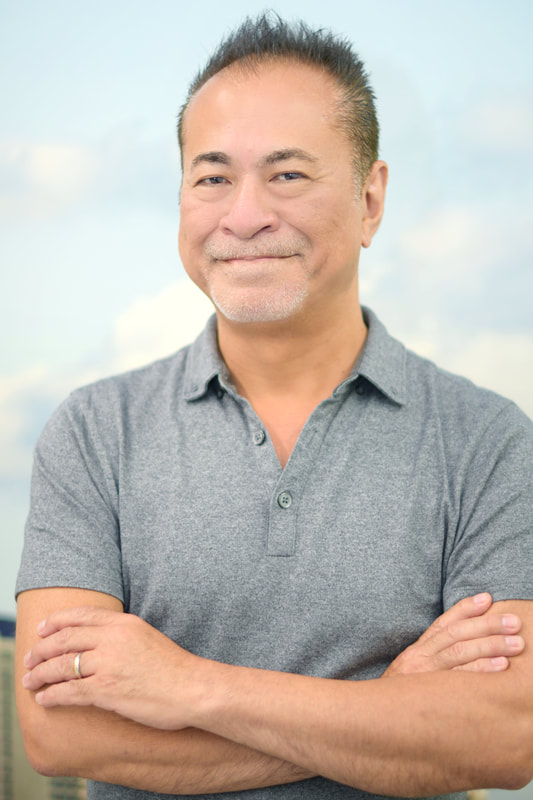 If you cancel after the stated deadline, the full meeting fee will be charged. Sorry, no substitutions or walk-ins.
Date: Monday, April 8, 2019
Time: 12:00–14:00
Venue: Roppongi Hills Club, Clubroom II & III
Speaker: Yasushi Okue, Country Manager, Groupon Japan
Member Fee: ¥5,000
Guest Fee: ¥8,400
Meal: Plated Lunch Course
Registration/Cancellation Deadline: Monday, April 1, 12:00 noon
Event Details
April 08 (Mon)


Registration Closed
12:00 ~ 14:00
Roppongi Hills Club
Venue: Roppongi Hills Club, Clubroom II & III
¥5000 for members ¥ 8400 for non members
Registration is Closed