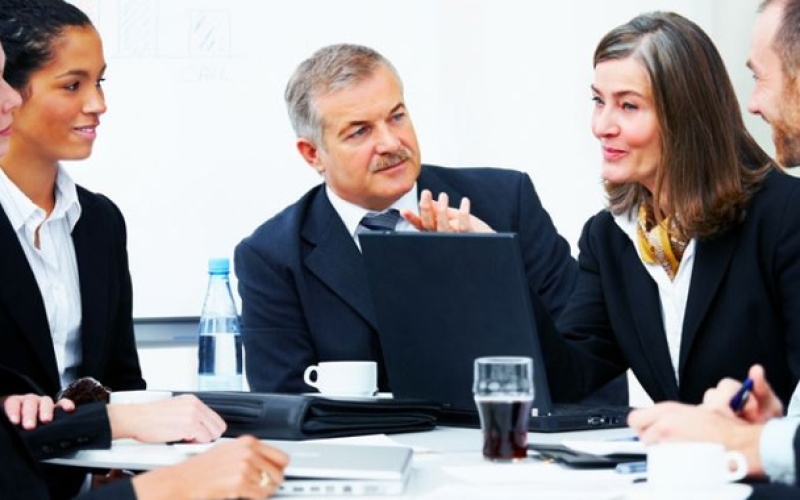 Gender Diversity in the Board Room
CCCJ Event arranged in cooperation with The Board Director Training Institute of Japan, TMI Associates, the American Chamber of Commerce in Japan, the French Chamber of Commerce in Japan, and with participation by McKinsey & Company Inc Japan.
When Italy has recently passed a law requiring the boards of listed companies to have 20% of their boards be comprised by women as of 2012 and 33% by 2015, you know that the issue of "gender diversity" has reached some sort of critical mass.
Why is gender diversity essential to corporate leadership? How can companies develop the board candidates and female executive talent that can lead the companies of the future?
In this seminar, the managing partner of McKinsey & Company in Japan, Georges Desvaux, will present the principal findings of McKinsey's famous series of research reports, "Why Women Matter", including research regarding Asia and Japan. Mr. Desvaux is the very person who initiated and co-led this ground-breaking US$20 million project, co-authoring four reports that highlight the contribution of women to company performance and the levers that firms can activate to support and promote women leaders.  Next, Professor, governance expert, and outside board member Christina Ahmadjian of Hitotsubashi University's Graduate School of Commerce and Management will explain in simple language the "behavioral science" benefits of board diversity - why it is that diversity makes for better governance and management -, and will summarize recent developments around the world on related topics such as diversity quotas, goals, and policies. Christina sits on the boards of Eisai and Mitsubishi Heavy Industries.  
An active panel discussion will follow. Joining our panel will be TMI Associates partner Mitsuko Miyagawa, who is admitted to practice in both the U.S. and Japan, and also has significant experience as a board member in Japan, at S.T. Corporation and Unilever Japan; and Merle Aiko Okawara, who has held a number of corporate board seats, including at Parco and Kameda Seika, and is President of the first woman-held, JASDAQ-listed company in Japan, JC Comsa Corporation.   
Speakers and panel members:
Georges Desvaux is the managing partner of McKinsey & Company in Japan, and a leader of McKinsey's Marketing Practice. In addition to the "Women Matter Project", he dedicates signfiicant energy to developing McKinsey's global talent, particularly women. A member of McKinsey's global people committee, he led the firm's talent development in France and founded McKinsey's Asia House in Frankfurt, which develops Asian consultants in Europe. Georges advises global clients in insurance, banking, consumer electronics, and logistics. He has expertise in global branding; designing growth strategies; and helping in IPOs and post-merger integration. He worked in McKinsey's Beijing Office from 1999 to 2006, advising state-owned enterprises on corporate portfolios, restructuring organizations and processes. Before joining McKinsey in 1988, Georges was European sales manager for Barry Controls, an industrial components manufacturer. He graduated from Ecole Central Paris and earned and MS in mechanical engineering from MIT.
Christina Ahmadjian, Professor in the Graduate School of Commerce and Management at Hitotsubashi University. Professor Ahmadjian's research interests include comparative corporate governance,globalization,systems of capitalism,business groups,and Japanese business and management, and she has published extensively on these topics. She teaches courses including Organizational Behavior, Corporate Governance, Business Research, Leadership, and Global Management. From 2010 to 2012, she served as Dean of the MBA program at Hitotsubashi University Graduate School of International Corporate Strategy (ICS). Before joining ICS in 2001, she was an assistant professor at Columbia Business School. Currently, she serves as a non-executive director at Eisai Co., Ltd. and at Mitsubishi Heavy Inudstries, Ltd. (MHI). Other work experience includes positions at Bain & Company and Mitsubishi Electric. Professor Ahmadjian is an American citizen and has lived in Japan for l7 years.She received an AB magna cum laude from Harvard University, an MBA from Stanford University Graduate School of Business, and a PhD in Organizational Behavior and Industrial Relations at the Haas School at the University of California at Berkeley.
Mitsuko Miyagawa, Partner at TMI Associate specializing in intellectual property, arbitration & litigation, and international corporate transactions.  She received her LL.B. from the University of Tokyo, and her LL M. degree from Harvard Law School, and is registered to practice in both Japan and the New York. She is a member of the Daiichi Tokyo Bar Association, the New York County Lawyers' Association, the Intellectual Property Association of Japan, and a number of other legal organizations; and has served on various government advisory councils or committees. She has worked at law firms in both New York and London, and is a lecturer at Keio Law School. She served as an outside director of S.T. CORPORATION (June 2008 to June 2011) and currently serves as a corporate auditor (kansayaku) of Unilever Japan Holdings K.K. (since April 2012).
Merle Aiko Okawara, One of Japan's leading businesswomen, Merle Aiko Okawara has held a number of corporate board seats, including directorships at Kameda Seika, Avon Japan, Parco and JC Comsa Corporation, the latter two being her current positions.  An expert in consumer markets, Ms. Okawara has held senior positions at numerous food and consumer product companies, including CEO of eBay Japan.  In the late 1960s, Ms. Okawara took a gamble in betting on Japanese consumers' willingness to experiment with Western-style food products. When JC Foods, (now known as JC Comsa Corp, following its merger with Comsanet), was publicly listed in 1993, it became the first woman-owned JASDAQ-listed company in Japan.  
Ms. Okawara has served on a wide range of business organizations and governmental Advisory Boards.  Additionally, she has won numerous awards including Woman Entrepreneur of the Year awards from the New Business Conference, Nikkan Kogyo Newspaper, and Veuve Clicquot (France), and the 1999 Business Stateswoman of the Year from the Harvard Business School Club Japan.
Event Details
October 3rd (Wednesday)
Registration Closed
15:30 - 18:00
TMI Associates, 23rd Floor
Roppongi Hills Mori Tower Minato-ku, Tokyo
5,000 yen
Registration is Closed