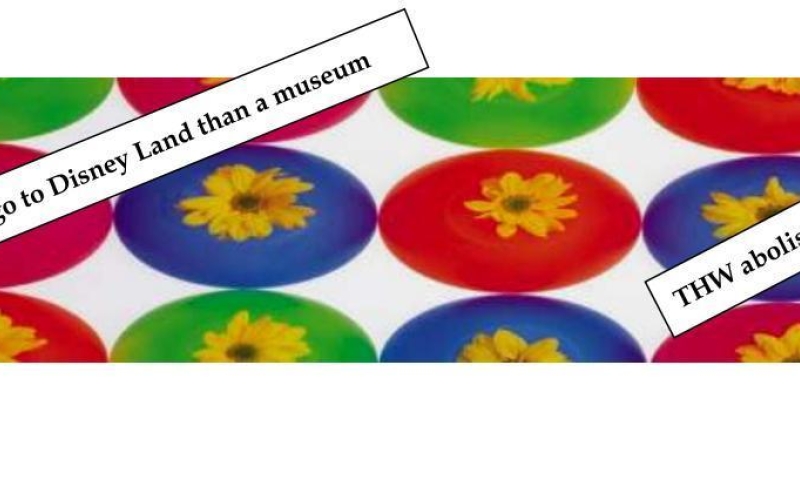 ESUJ's Debate Week Special Program - Fun event with the ESUJ
CCCJ would like to announce a fun evening event with the UK Debate Squad.
Do you know what parliamentary debate is? It's not a quarrel but an art of persuasion which forms an important part of public life in Britain, the US, Canada and many other countries. It is a highly enjoyable game where flashes of ideas, intelligence and quick wit are exchanged.
The English-Speaking Union of Japan (ESUJ) is organizing an evening to mingle casually with the "UK squad" consisting of five brilliant debaters from the UK to see and hear them engage in a battle of logic, reason and, above all, humour. Please click on the attachment below to view the Team of Brilliant Debaters from the 2013 UK Squad.
Registration: Please apply by Thursday 26th September to esujoffice [at] esuj.gr.jp
Email title: ESUJ Evening or visa ESUJ website:
http://www.esuj.gr.jp
For further information or registration, please contact ESUJ.
The English-Speaking Union of Japan 一般社団法人 日本英語交流連盟
Email: esujoffice [at] esuj.gr.jp
Tel: 03-3423-0970
Fax: 03-3423-0970
Event Details
October 04 (Fri)


Registration Closed
10:00 ~ 12:00

Sanbacho Café 28-4, Sanbacho, Chiyoda-ku Tel: 03-3265-9071
5,000 yen
Registration is Closed