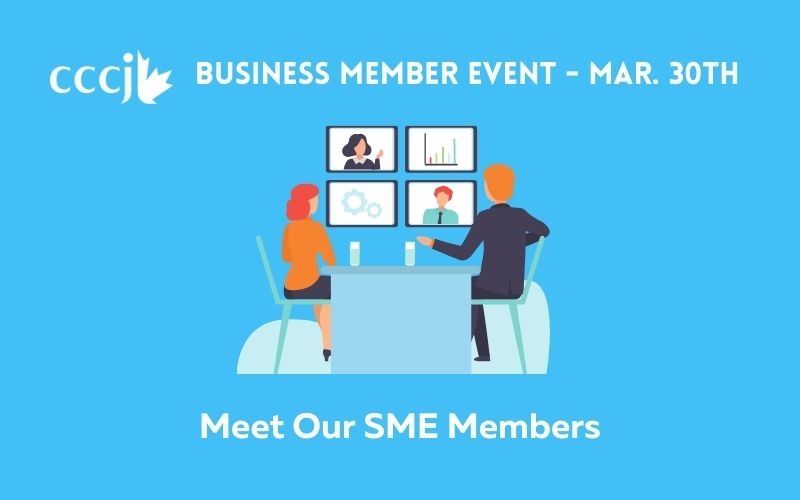 CCCJ Business Member Meet & Greet - Mar. 30th
The CCCJ would like to welcome and invite you to an online SME meet-and-greet event. 
Join us for a discussion with some of our small business members, as they talk about the world of wine, outdoor sports, design, diversity and digital signage.  There will be a chance to meet CCCJ members and Q&A session at the end of the event. 
Please register below and you will be sent a Zoom link one day prior to the event. 
Event Details
March 30 (Tue)


Registration Closed
18:00 ~ 19:00
Registration is Closed