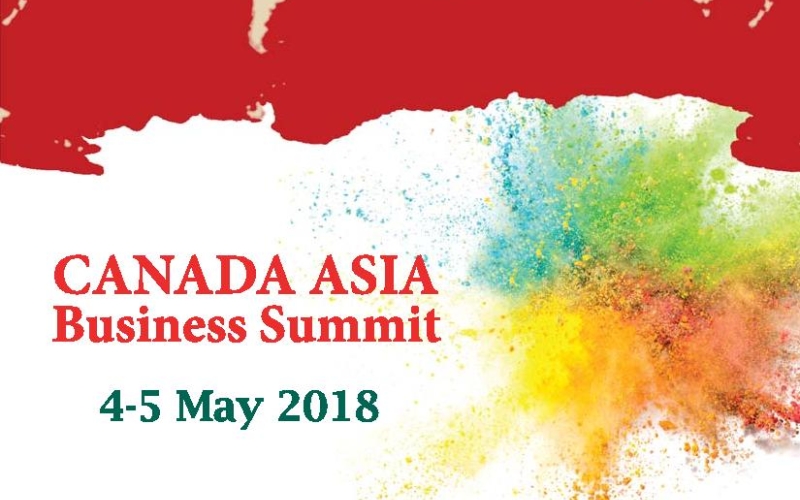 CanCham Bangladesh: Canada Asia Business Summit 2018 and Showcase Canada 2018 in May
Greetings from the Canadian Chamber of Commerce in Bangladesh!
The CanCham Bangladesh has recently reached its 12th year  While celebrating its 12th Anniversary, we are going to organize First 'Canada Asia Business Summit 2018' on 4-5 May at Radisson Blu Dhaka Water Garden and the 'Showcase Canada 2018 (Trade and Education Fair)' on 6-7 May at International Convention City, Dhaka, Bangladesh. The events are supported by the High Commission of Canada in Bangladesh.
A number of seminars on important topics relating to business and investment between Canada and Asia will be held during the Summit in which speakers from Canada and Asia are expected to deliver thought-provoking speeches. All CanChams in Asia, Representatives of Canadian Provinces in Asia and other stakeholders will be invited to the Summit.
The main objectives of the Summit are: to reduce information gap between countries of Asia and Canada, to sign MoUs between CanChams of Asia, to exchange trade information and enhance business cooperation and to make the business summit a regular annual event to develop a strong network among CanChams of Asia to unlock business opportunities.
The summit will be followed by Showcase Canada 2018 (Trade & Education Fair). This will boost trade & investment and promote Canadian education opportunities to the interested students and their parents. The Showcase Canada would particularly provide a great opportunity to exhibit products and services and popularize them in the quickly expanding market of about 170 million people of Bangladesh.
We would like to cordially invite you to attend the Canada Asia Business Summit 2018 and request you to accept our invitation and confirm your participation in the events. 
For more information:
Canada Asia Business Summit 2018: www.canchambangladesh.org/canadaasiabusinesssummit2018
Showcase Canada 2018 (Trade and Education Fair): www.canchambangladesh.org/showcasecanada2018
Event Details
May 04 (Fri)

to

May 05 (Sat)


Registration Closed
00:00 ~ 09:00

Dhaka, Bangladesh
Price details on event webpage
Registration is Closed