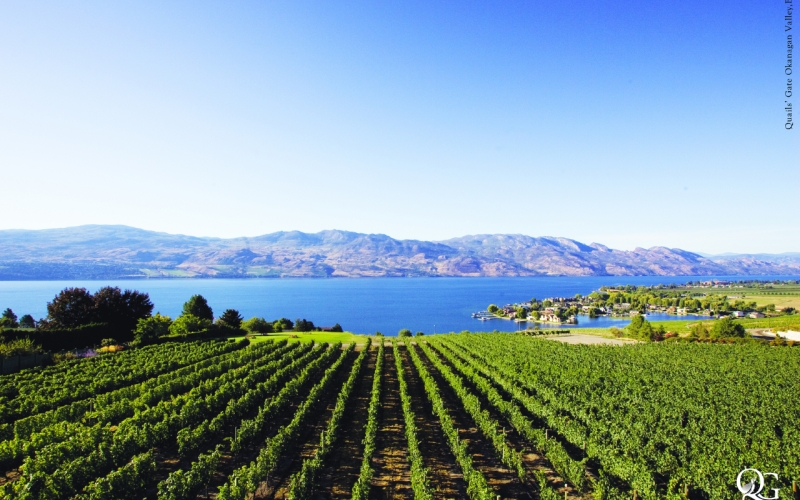 Canadian Winter Wine Auction!
CCCJ Winter Wine Auction!
Looking to buy some Canadian Wine? Couldn't get enough of that delicious Pinot Noir served at the 2015 Maple Leaf Gala? Well look no further, as the CCCJ will be holding a holiday wine auction through the month of December! What better way to get into the holiday spirit and warm up the winter season than enjoying some Canadian wines in good company?
What's on sale?
We'll be selling eight (8) cases of Pinot Noir – Quails' Gate's flagship product – while supplies last. As described by the vineyard itself: Pinot Noir is our flagship product. The volcanic slopes at this Quails' Gate vineyard site are ideally suited to this varietal. Made to be elegant with grace and finesse, this wine is made for wine lovers who desire a sophisticated style of Pinot Noir. As one of Canada's leading producers of Pinot Noir, we ensure that our wines exhibit rich, complex fruit flavours, reminiscent of classic Burgundy wines, while showcasing the added elegance of New World wine making techniques. 
Auction Details:
Auction item: A total of eight (8) cases of Quails' Gate Pinot Noir 2011 (1 case contains 12 bottles); product profile,

available here

Bid placement: Until December 31st

Bid format: The CCCJ will accept bids on the cases up until December 31st, starting at JPY 39,980 per case ((contains 12 bottles of Pinot Noir 2011) one individual may bid on a maximum of one case). Please note, the starting price for this bid, is significantly lower than the usual market sales price per case in Japan, which is 45,600 per case. Cases will go to highest bids - top eight bids will receive cases. 

Bid information: 1) name; 2) Address: 3) e-mail; 4) Bid Amount

Bids submission: Bids should be sent to Renaud Deronzier -

renaud.deronzier

[at]

cccj.or.jp

copying the CCCJ admin e-mail –

admin

[at]

cccj.or.jp

, with the following subject line: "Bid - Wine Auction 2015".
***
About Quails' Gate Okanagan Winery Estate
Quails' Gate Winery is a Canadian Winery located in the community of Westbank (a municipality of West Kelowna) right on the Okanagan Lake in British Columbia's Okanagan Valley – the province's is premier grapegrowing region.  The Okanagan valley stretches over 250 kilometers, across distinct sub-regions, each with different soil and climate conditions suited to a growing range of varietals.
Quails' Gate Winery is a Canadian Winery located right on the Okanagan Lake in Westbank, British Columbia. The Winery is considered to be a medium sized winery with a production of 85,000 cases per annum, and a vineyard size of 21 hectares. 
Wine Types produced:
Varieties produced
Chardonnay

Chasselas

Chenin Blanc

Gewürztraminer

Merlot

Pinot Noir

Reisling

Syrah
*** 
Please take a minute and download our digital app, The Canadian and like us on our Youtube, LinkedIn, Facebook and Twitter accounts
Event Details
December 01 (Tue)

to

December 31 (Thu)


Registration Closed
23:30 ~ 06:30

Parkside Sepia 7F, 3-13-10 Nishi-Azabu,
accepting starting bids from JPY 39,980
Registration is Closed