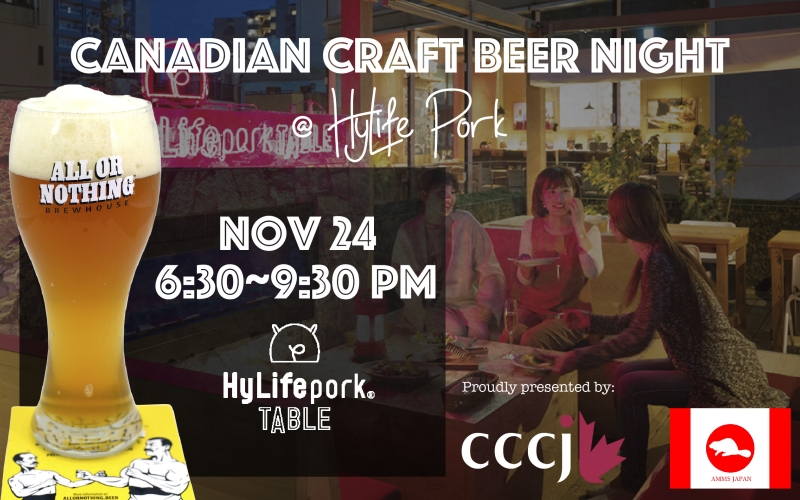 Canadian Craft Beer Night @ HyLife Pork
The CCCJ is happy to host our 2nd Canadian Craft Beer Night with our partners, HyLife Pork and AMMS Japan on November 24th! Come join us for a great networking experience the Canadian way!
This round, we are featuring 7 kinds of newly imported beer from Ontario, as well as 20 popular dishes from HyLife Pork (of Manitoba). 
Tickets include a special pork buffet. Craft Beer and other drinks will be available on cash bar at ¥1000 each. (see menu below)
Tickets are limited, so please sign up early!
Special Promotion: Wear a toque and get a keychain from AMMS Japan.
*No refunds after cancellation deadline (Nov 17th, 2017)
Venue (google maps): HyLife Pork Table
Event Details
November 24 (Fri)


Registration Closed
09:30 ~ 12:30
HyLife Pork Table
〒150-0033 渋谷区猿楽町10-1 マンサード代官山2階 https://goo.gl/maps/mYcHn76SakH2
3500 JPY Members/Non-members
Registration is Closed