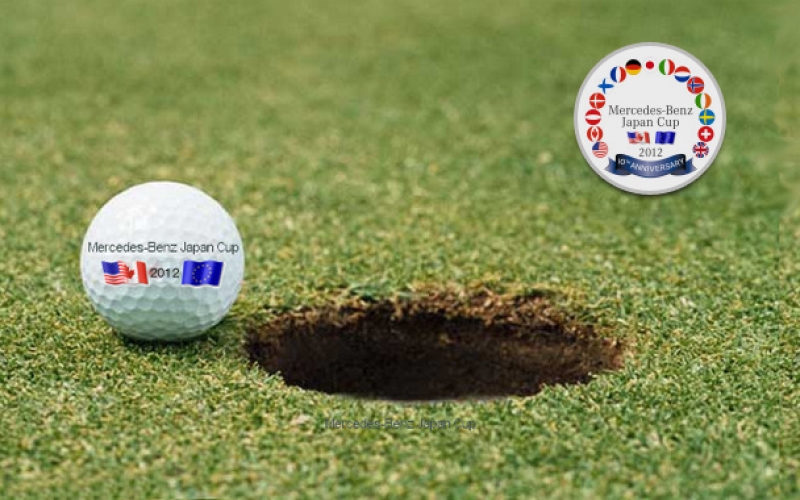 The 2012 Mercedes-Benz Japan Cup - 10th Anniversary
The organizing task-force is working hard to make this 10th Anniversary event a memorable one for all participants. Among other exciting new features we will have an "after-party", free for all players with spouses at, the
Mercedes-Benz Connection
in Nogizaka (opposite Tokyo Midtown) on the week after the event. 
Registration 
The participation fees are same as last year, i.e. a 3,000 yen non-refundable registration fee and a 21,000 yen fee (paid to the club) for the play, caddie, lunch and party and a lot of great prizes, for a total of 24,000 yen, of which a part will go to charity.. 
Sponsoring the event 
At this point we are focusing on recruiting sponsors for the event. If you are interested in advertising, supporting and being a part of this great event, click 'Sponsoring' in the menu above. Sponsors and advertisers are listed in the order they sign-up. The earlier you sign up, the more you benefit! 
Registration of players has now been opened! 
If you intend to participate in the event, note that although the registration dead-line is on 14 September, sign-up early to guarantee your spot. As an added bonus, the bus transportation is free for the first 40 to sign up.
Click here to go to the registration page! 
Charity 
The organizing task-force has continued to work closely with the club to reduce costs, so all surplus from the event, including some portion of the participation fee and sponsorship, will be donated to charity along with the presently established charity fundraising activities.
Further Details
Event Details
Friday, September 28th
Registration Closed
All Day
Atsugi Kokusai C.C.
1920 Shimo-ogino, Atsugi-shi, Kanagawa 243-0203 Tel:0462-41-1311
Members ¥24,000 (Total)
Registration is Closed