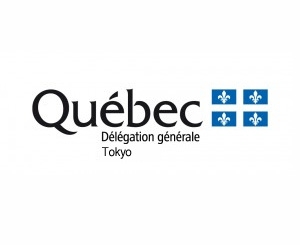 Délégation générale du Québec à Tokyo
Government Representatives
About Délégation générale du Québec à Tokyo
The Québec Government Office in Tokyo (DGQT) was opened in 1973. It represents the Québec government in Japan and promotes the interests of Québec in the following sectors: trade, investment,
government institutions, education, culture and public affairs.
The Economic Affairs Section is promoting Québec's products and sectors of excellence; assisting Québec goods and services companies seeking partners for joint ventures, strategic alliances, and technology transfers. It also supports Québec exporters in seeking and identifying appropriate distribution channels in Japan.
Keys sectors:
Aeronautics
Agrobusiness
Information and Communications Technologies (ICT)
Pharmaceutics
Nanotechnologies
Biotechnologies
Gaming
Optic Photonic
Wood products
Art and Culture
Research and Innovation (sciences)
ケベック州政府在日事務所 は、1973年に開設されました。日本におけるケベック州政府の代表として、通商、投資、政府機関、文化、教育、広報の分野でのケベック州の利益を促進しています。
経済部では、ケベックの製品や卓越した分野のプロモーションを進め、ジョイントベンチャー、戦略的提携、および技術移転のためのパートナーを求めているケベックの商品やサービス企業を支援します。また、ケベックの輸出業者に対し、適切な流通チャネルの開拓や識別をサポートしています。
キーセクター:
航空産業
アグリビジネス
情報通信技術(ICT)
製薬
ナノテクノロジー
バイオテクノロジー
ゲーム
オプティックフォトニック
木材製品
芸術文化
研究・イノベーション(科学)
Contact Information
Shiroyama Trust Tower 32F
4-3-1, Toranomon, Minato-ku, Tokyo 105-6032
qc.tokyo

[at]

mri.gouv.qc.ca
03 5733 4001
03 5472 6721