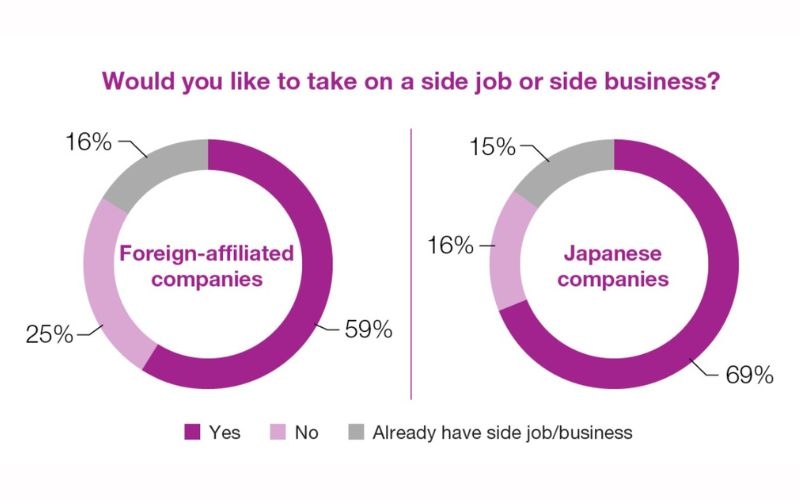 Companies allowing 'side job or business' highly attractive for jobseekers in Japan
Specialist professional recruitment firm Robert Walters Japan, a CCCJ Corporate Member, announced the results of their latest survey conducted on professionals (20s to 60s and over) working at both foreign-affiliated and Japanese companies in Japan that explores interest in having a side job or business alongside one's current job.
Companies in Japan have been trying out various initiatives to secure high-quality talent while grappling with numerous social issues affecting the country such as declining birthrate, ageing population and shrinking labour force. One such initiative makes it possible for employees to take on a 'side job or business' while they are full-time employees. This study focused on how employees would feel about being given this option if they were to change jobs.
To learn more, read the report here.
PDF version of the report can be viewed below both in English and Japanese.