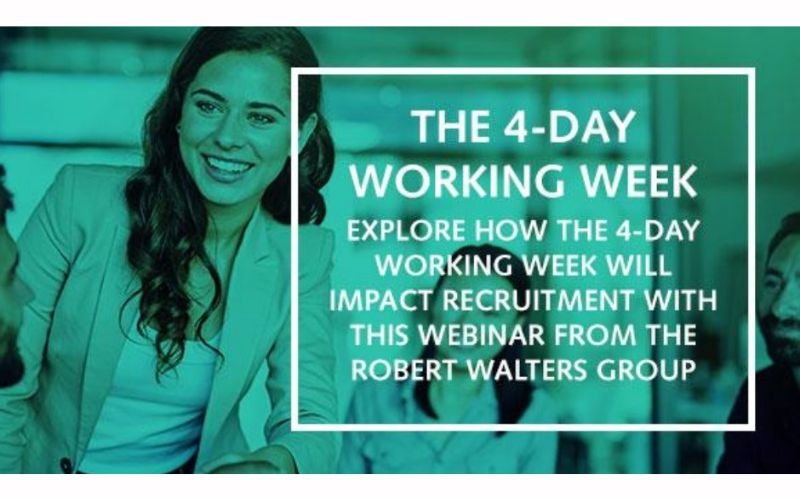 "The 4 Day Working Week": 100% pay for workers for 80% of the hours
Specialist professional recruitment firm Robert Walters Group has forged a new partnership with pioneering non-profit organisation 4 Day Week Global Foundation to explore how the concept of the 4-day working week could be a strategy to maximise productivity and retention with regard to staffing and recruitment for companies worldwide.
Robert Walters Group and 4 Day Week Global Foundation kicked off the new partnership by launching the first in a series of webinars with the founder and pioneer of the 4-day week movement, Andrew Barnes, and introduced the concept featuring real examples from companies implementing the new 4-day work model. He was inspired to launch the 4 Day Week Global Foundation after implementing a 4-day working week in his own real estate planning company, Perpetual Guardian (with more than 240 employees) in New Zealand with resounding success on productivity. As part of the Robert Walters Group's global network, the Japan office plans to be actively involved to raise awareness on this topic in-market by conducting research and initiatives for companies and employees in Japan.
To learn more, read the reports attached below.